Felt like a change from armour so thought i would try something ive never done before. Gonna build this alongside my 1/32 tornado so i have two totally different models to keep me going


The first ship model for me so though i would start off with a lengendary WW2 battleship.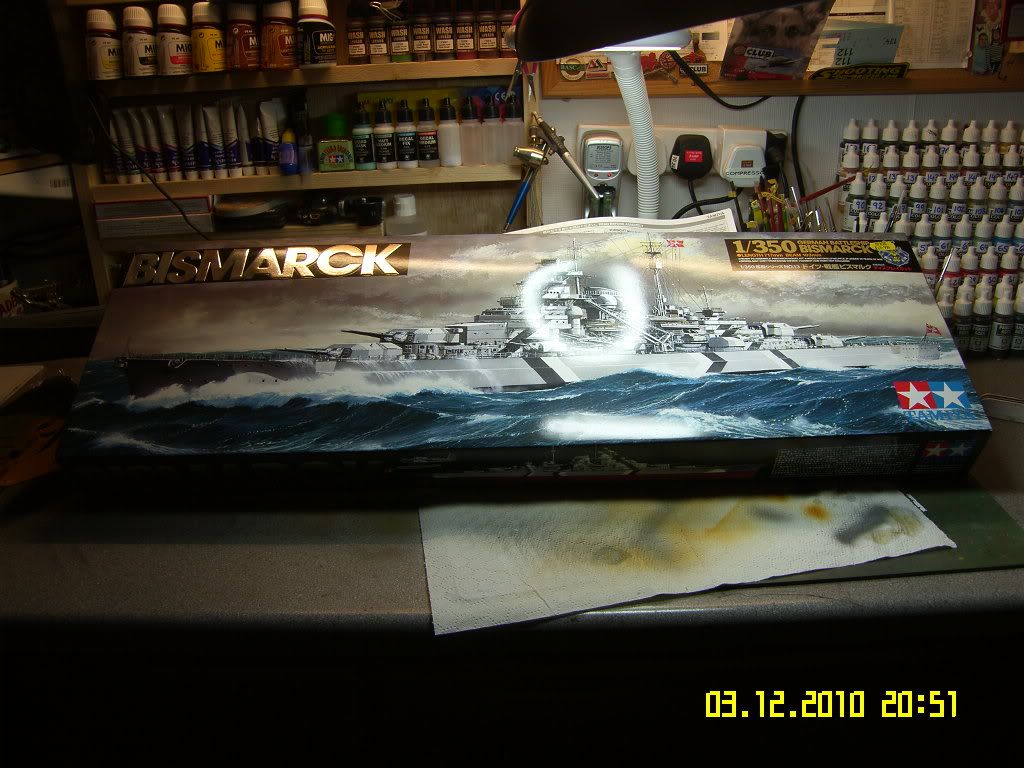 I was expecting alot more in the box for some reason (there are only 8 ish sprues iin the box) but what is in there is good quality from a kit i believe was first made in the 1970's. The kit can even be made motorised if thats soomething you wish to do.
I started off with a good read of the typical well laid out tamiya instrustions and set to work.
I primed the deck and when it was dry i then sprayed a couple of coats of vallejo model air wood.
Next step priming the deck guns, the gun barrels were sprayed in vallejo german grey and the gun housing in dark sea grey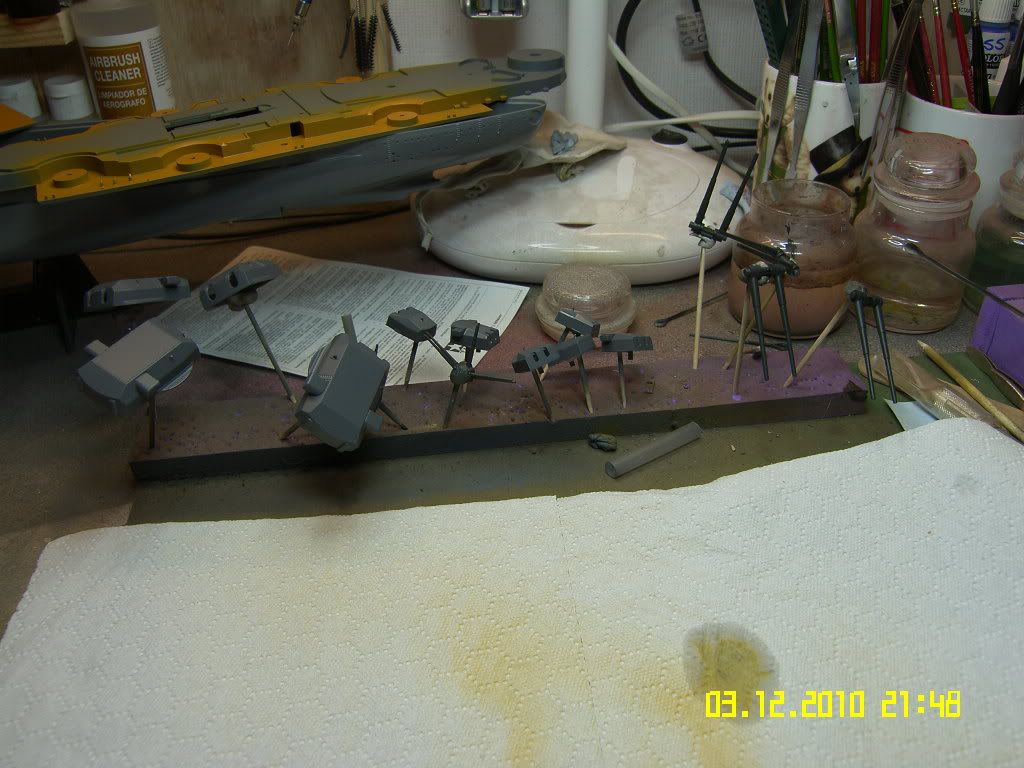 The guns were then glued into their movable psoditions on the deck, i should have pianted the sea grey above the deck around the guns before i glued them in place but i can still get to them so it should cause much trouble.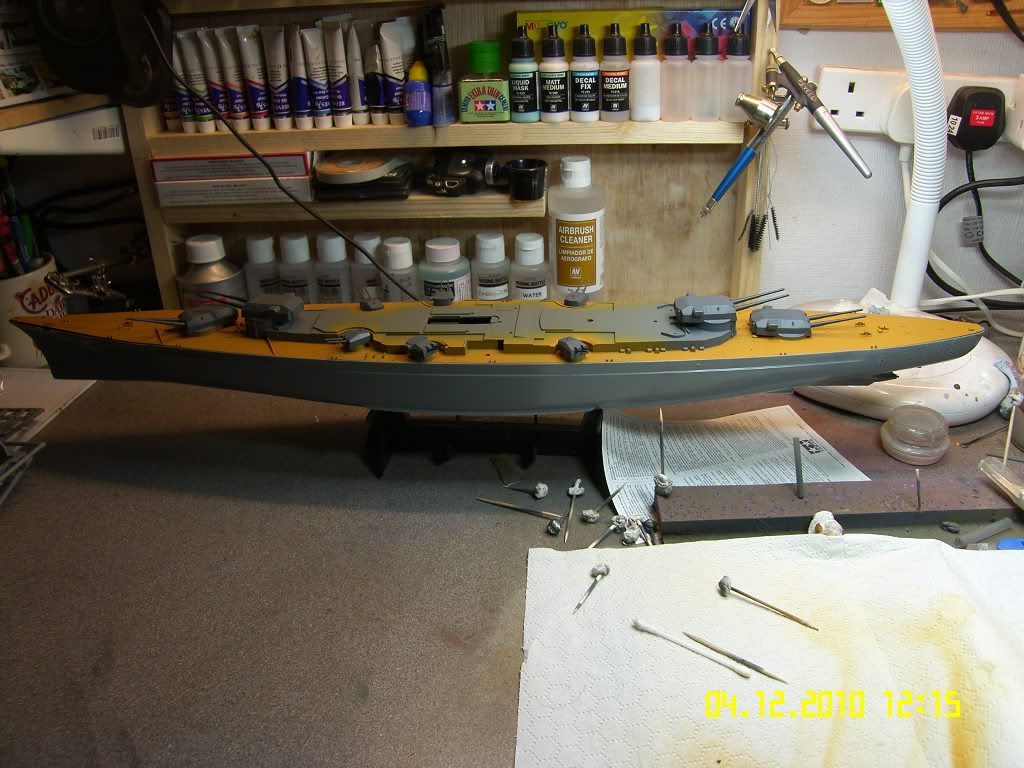 Made some progress over the last week, all the superstructure (is that right on a ship?) is complete with just the boats and planes to spray, then on to the front section of the deck then the hull.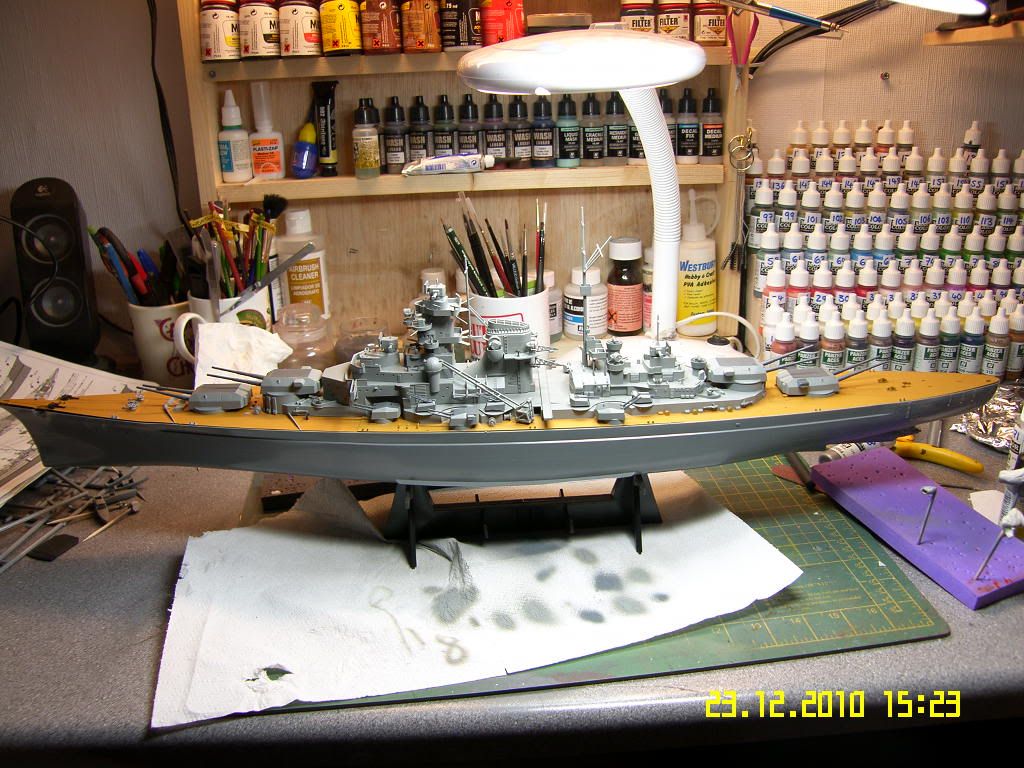 26/12//10
Well some more progress on the mighty ship launches and lifeboats are pinted up, still got the aircraft to piant and attach and then the rear section of the deck needs its small bits and bobs painting in meduim sea grey (vallejo) then i have loads of snagging jobs to do as well as the dreaded rigging.

Got the hull done today bar the props and a matt coat, decided to not have the "waves" fornt and rear (for now anyway) very happy with the way the hull came out as it was a pig to do manly beause of all the masking.

The hull without the camo scheme.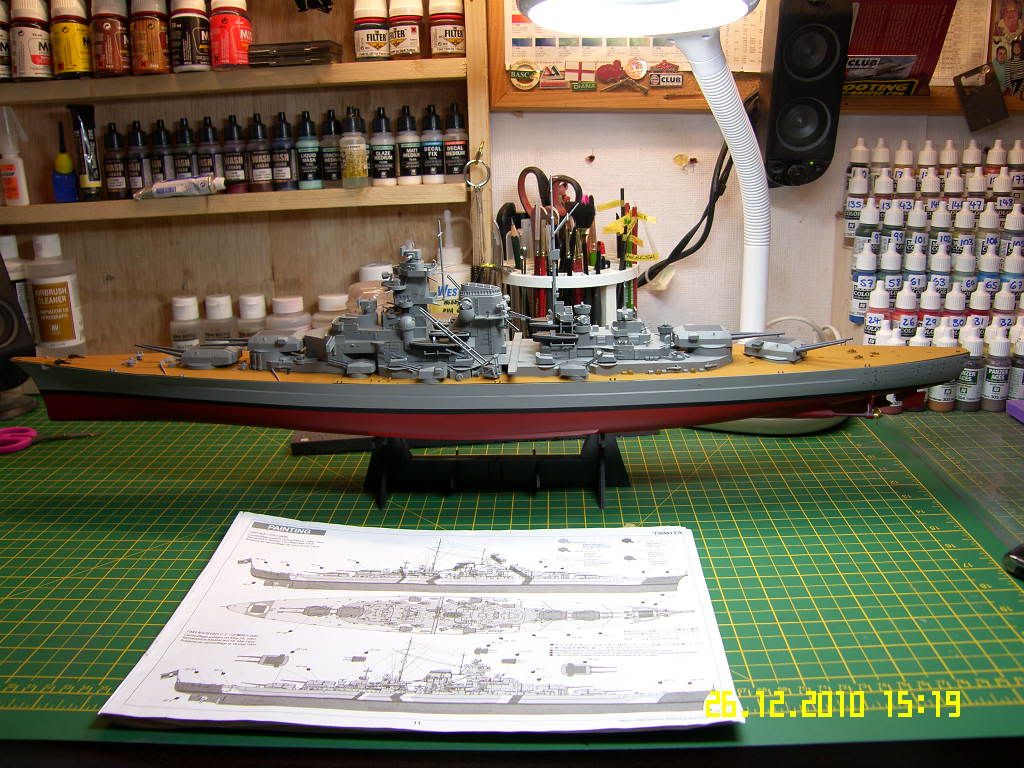 And with the camo, you can see the time difference (by the photo time stamp) and i only had a 45 min break in between.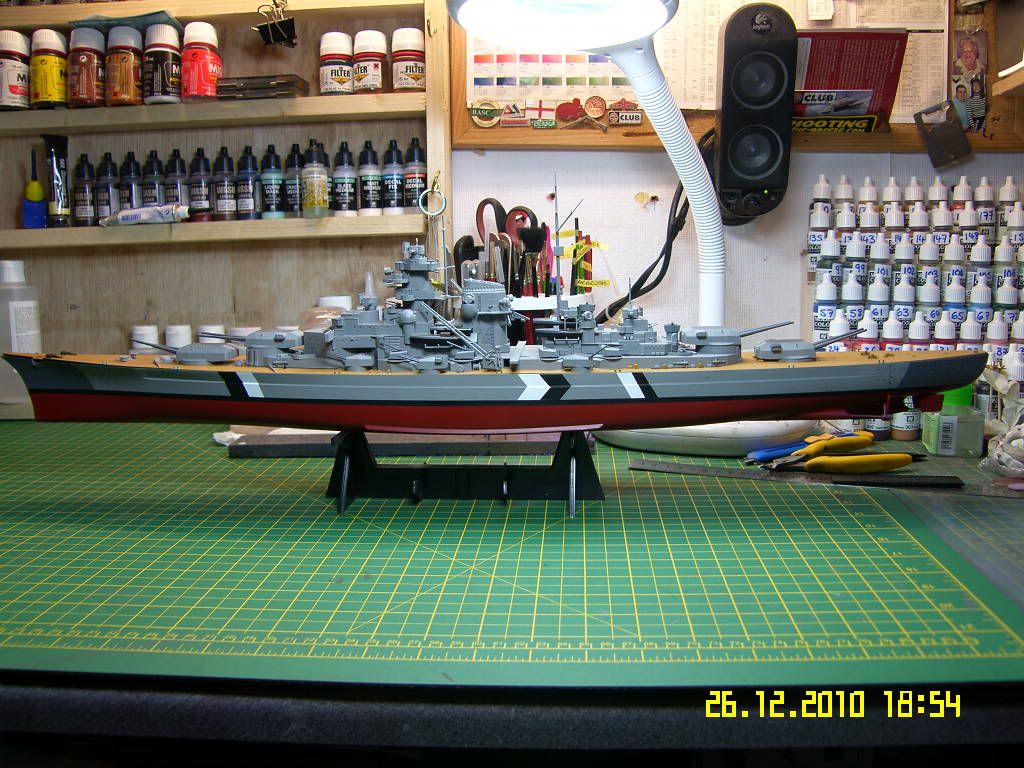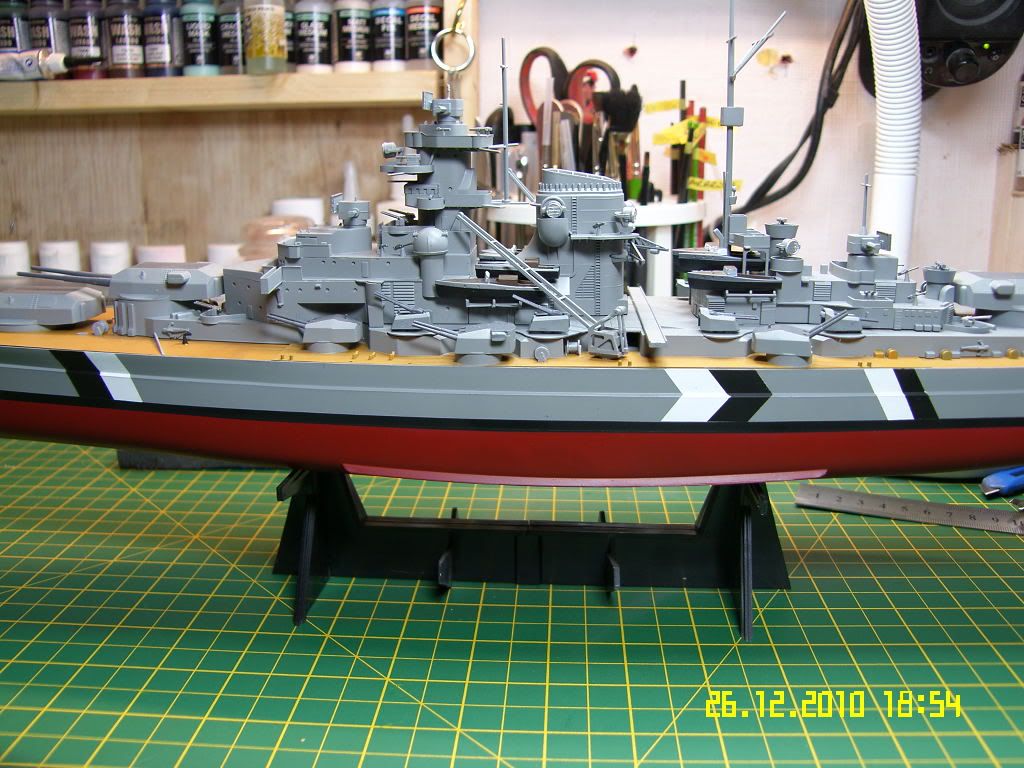 Nearly finished anyway.......
27/12/10
It was a very nice kit to put together, but im glad its done as it seemed to take ages. It has also taken pride of place right above my modeling workspace.
I also tried a piece of cotton as rigging and on the cranes to see what i think about its thickness.
Ived got a 1:350 german uboat that im about to start so they will look good side by side.