28-09-2010
Was posting some stuff off this morning in my local post office/newsagents and saw they had a few revell and airfix kits for sale, i saw this one and thought it looked good so bought it. Ive not done an airfix kit for years and although its not too bad i can see quite a bit of filler being needed. The kit has 1969 on the inside i guess the mouldings for this kit are that old?
Got the interior together and painted in no time and started on the pilot, Jesus i thought 1/35th figures were a pain to paint. Then got the fuselage glued and some filler on the go.
Nice to get a kit with a display stand, you should get these with every kit.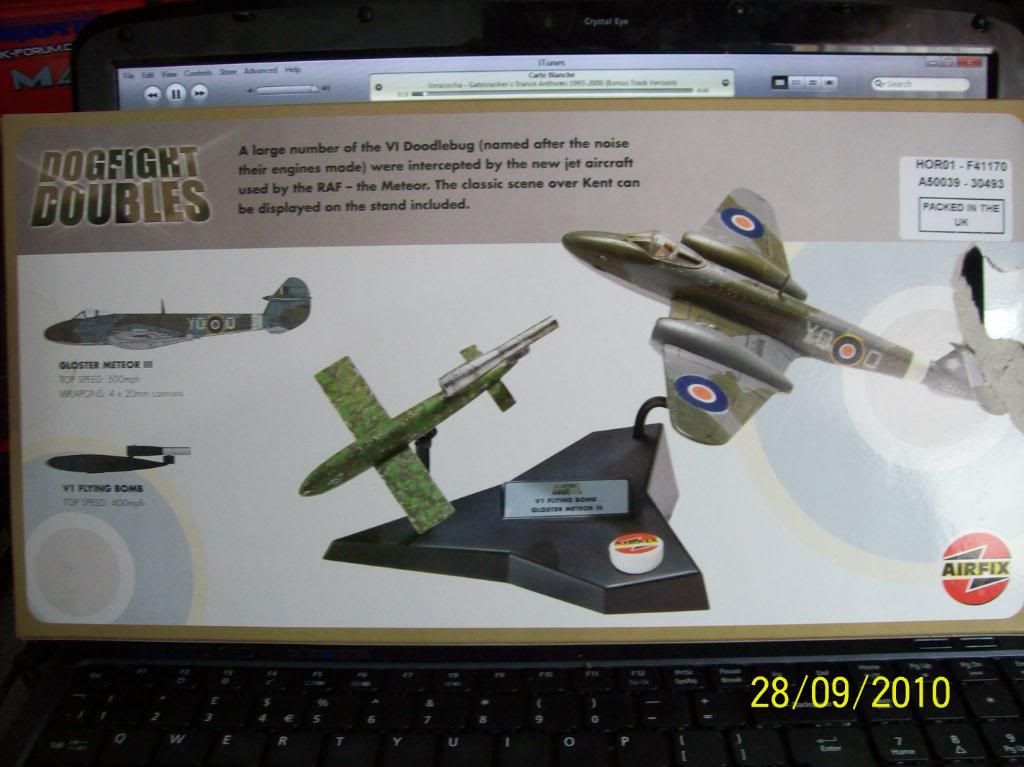 Ok a bit more done now. Pilot painted as good as i could, fiddly little buggers in 1/72.
All filling done and sanded, canopy and pilot glued in place and masked and now primed too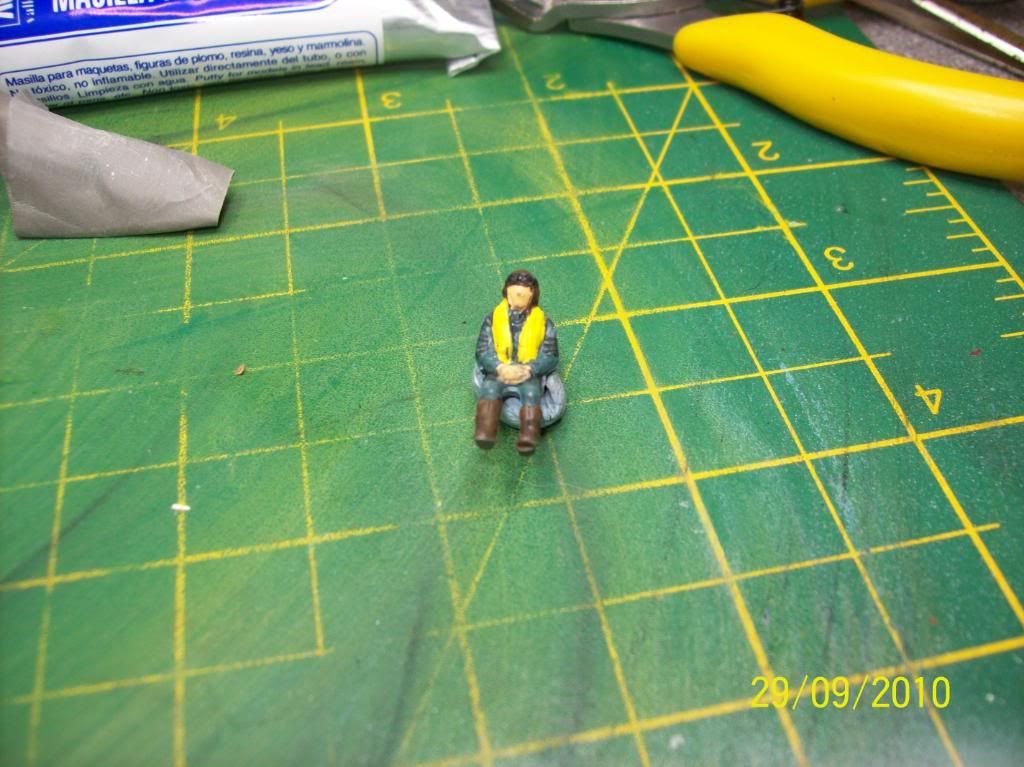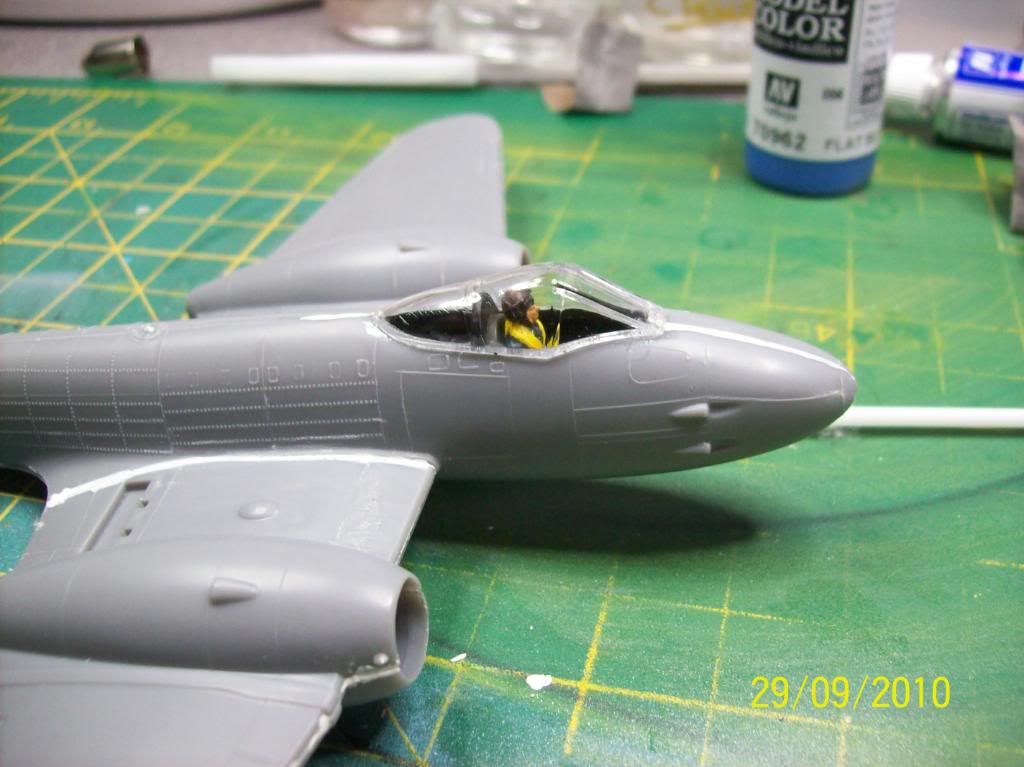 Ok all primed, then sprayed dark sea grey. I then masked of the camo pattern and sprayed dark green.
Cant help but think the recommended green is too light a colour? Its Vallejo model air dark green What do you guys think?
Edit ok ive had a good look at pics of the real thing online and it seems that the green colour varied alot in darkness so i should be ok i think.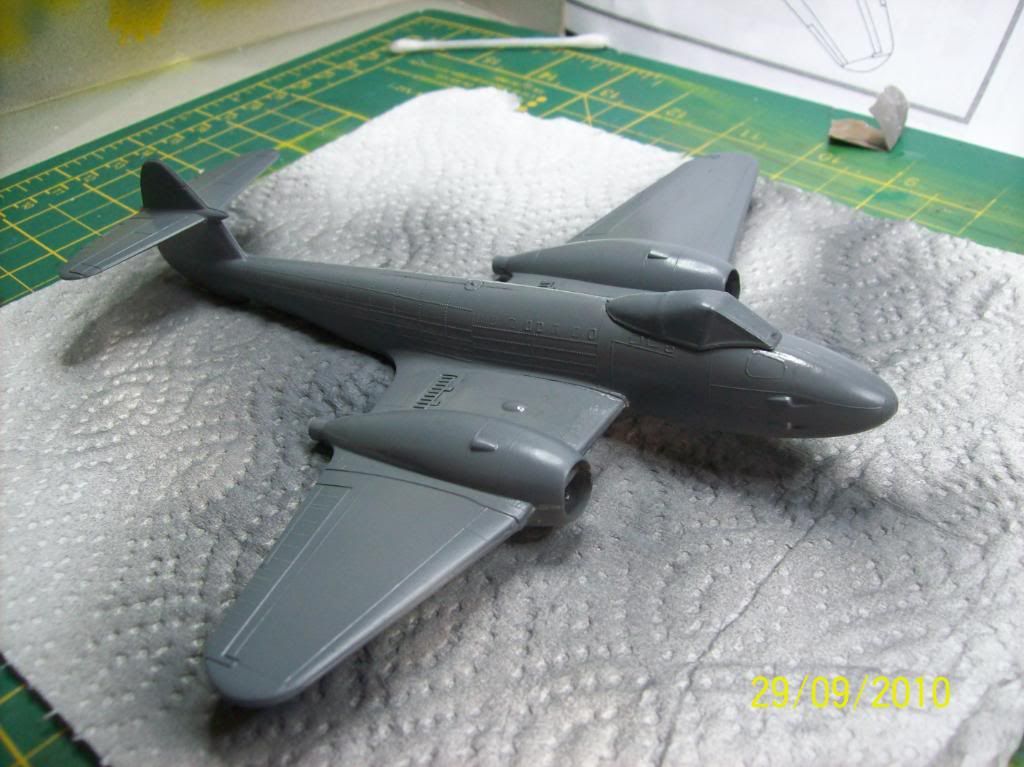 I decided to respray the entire model and usd a darker green this time.

All finished and i have to say it was a nice kit to put together, with no real dramas at all.

I decided against putting the v1 on the display stand and will get a euro fighter to display with it, First jet fighter and the latest one. For now my revell spitfire is on there with it.