I had this kit for a year now only stopped making due to the accident i had, so finally got around to completing it.
I'm going for the just delivered look, ie no damage good condition paintwork so just an oil wash and a bit of dust.
I need to find a suitable commander for it and still have alot of stuff to do on it but i got it sprayed up tonight. I have a few places to touch up on the camo scheme, which i could only see once i had removed the white tack mask.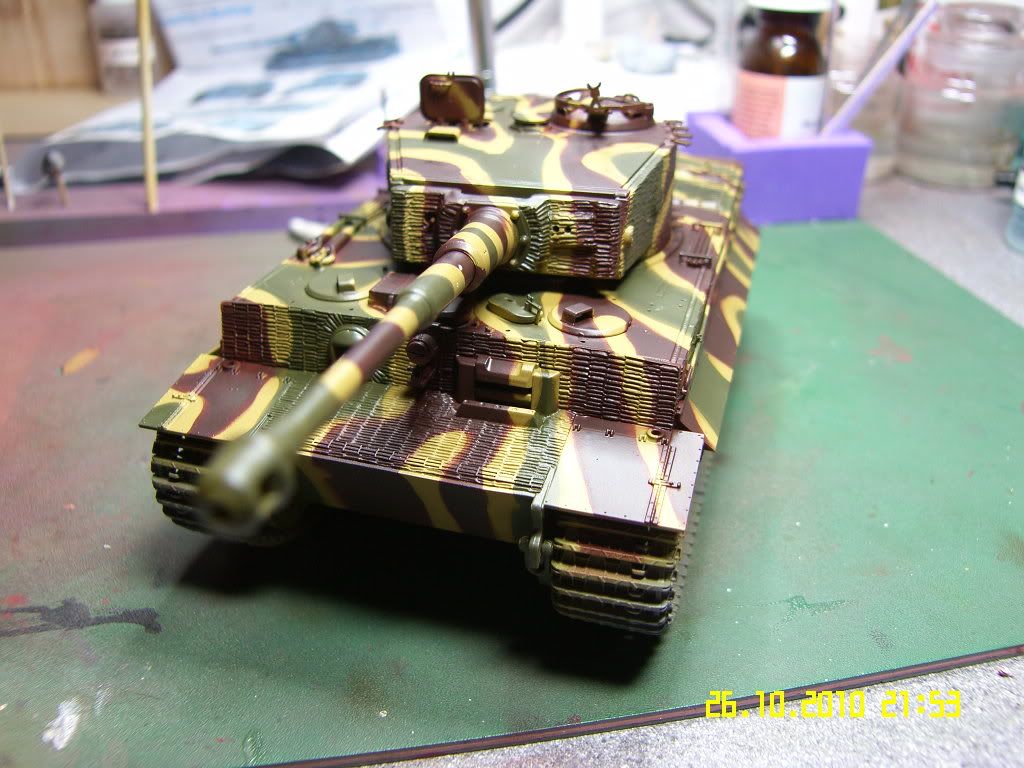 Right although i did like the camo scheme i dd i wasnt 100% happy with it so i resprayed it all a more realistic camo pattern.
Also should i attach a mw34 to the turret as I've been told that most commanders removed it as it got in their way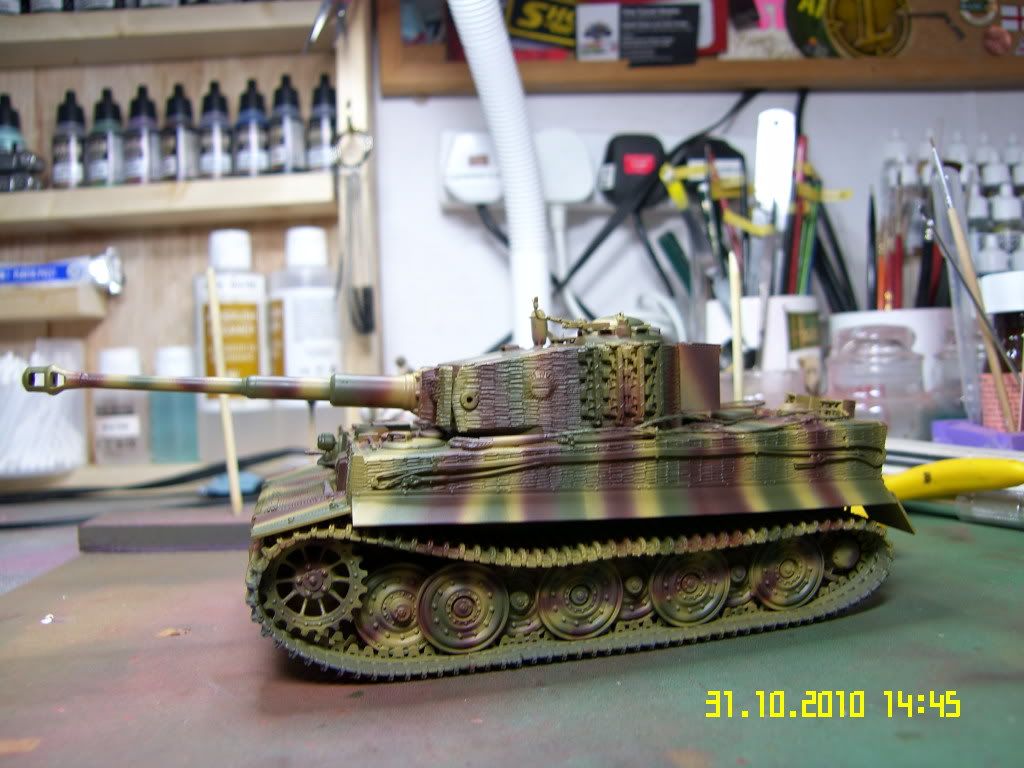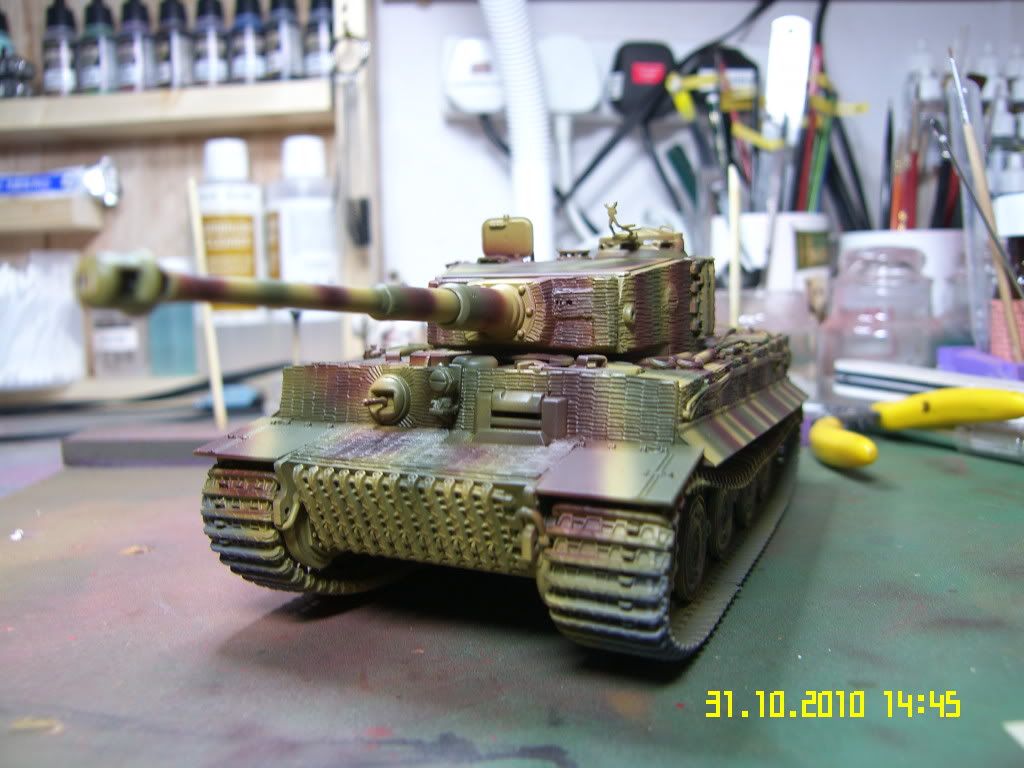 Well i finally got this tiger finished. I went for a just delivered look ie its a brand new tiger that the crew have just received and its had its camo sprayed on and its off on its first proper outing. So there are no scratches, rust or damage to the tank just some dust and muck in the tracks.

I also need to find a decent tank commander figure to go with this.