I bought this after making the 1:350 version, a bit more detail in this scale and a few more parts then the tiny 1:350 scale.
Need to decide on a paint scheme so will have a good google now and see if i can find any famous uboats of this class.
Just a few pics of progress, not really all that much to look at but hey..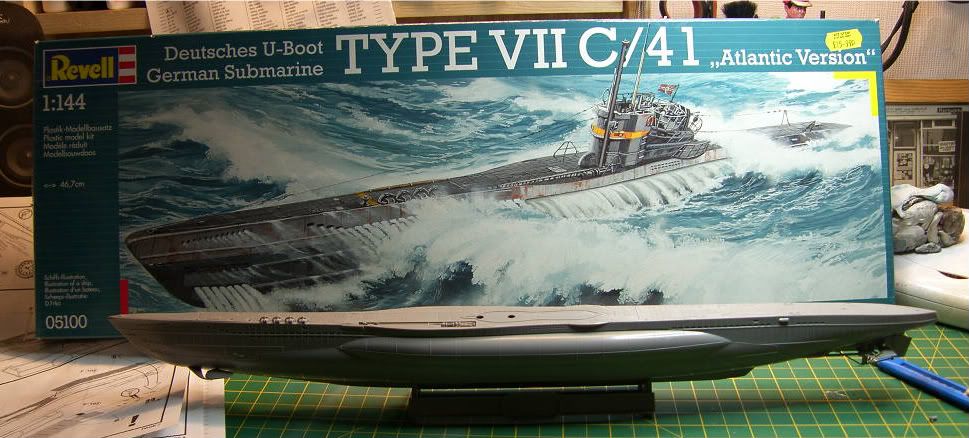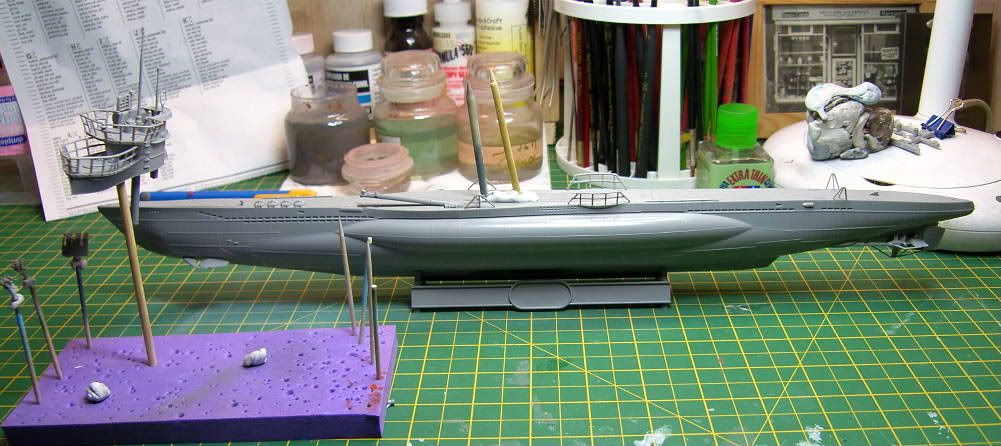 5/1/11
Well its all completed ive chosen to weather this sub and looking at that flag i neeed to get a cloth replacement