Thought I would build this alongside the 1/72 It even comes with a little kettlekrad.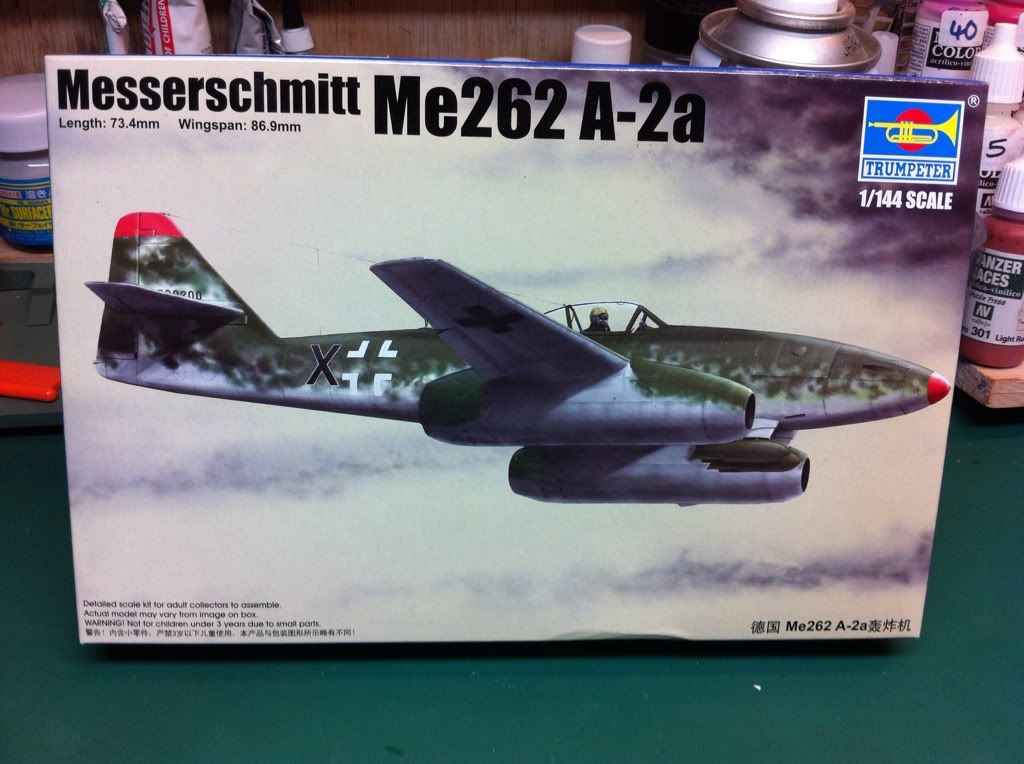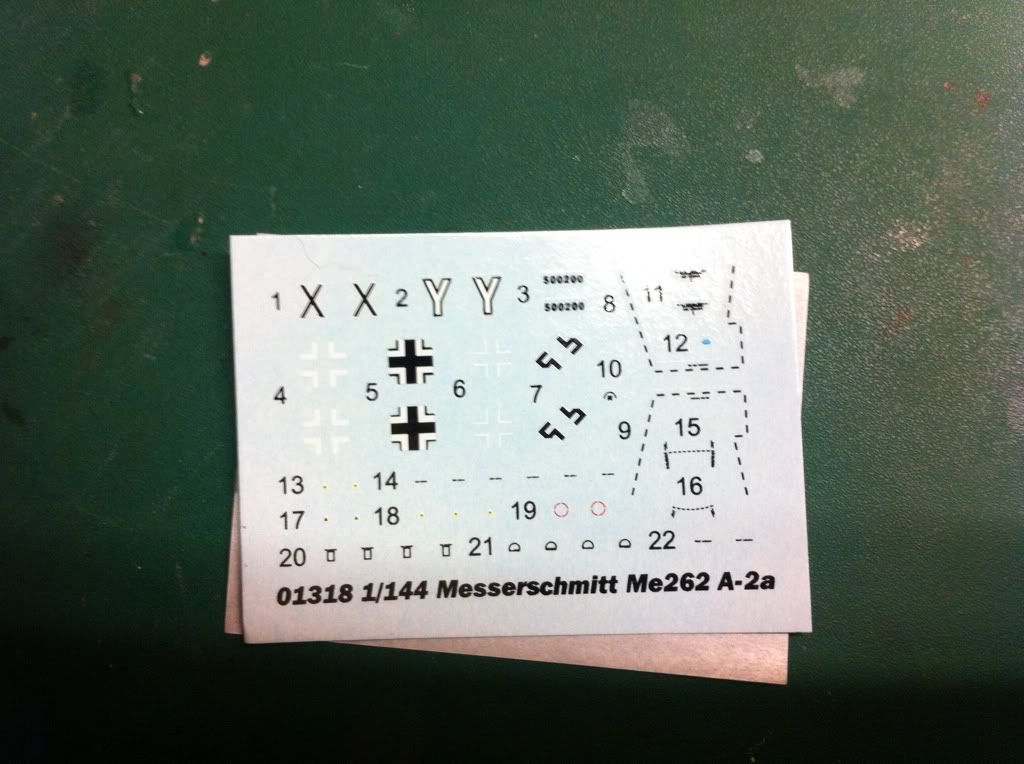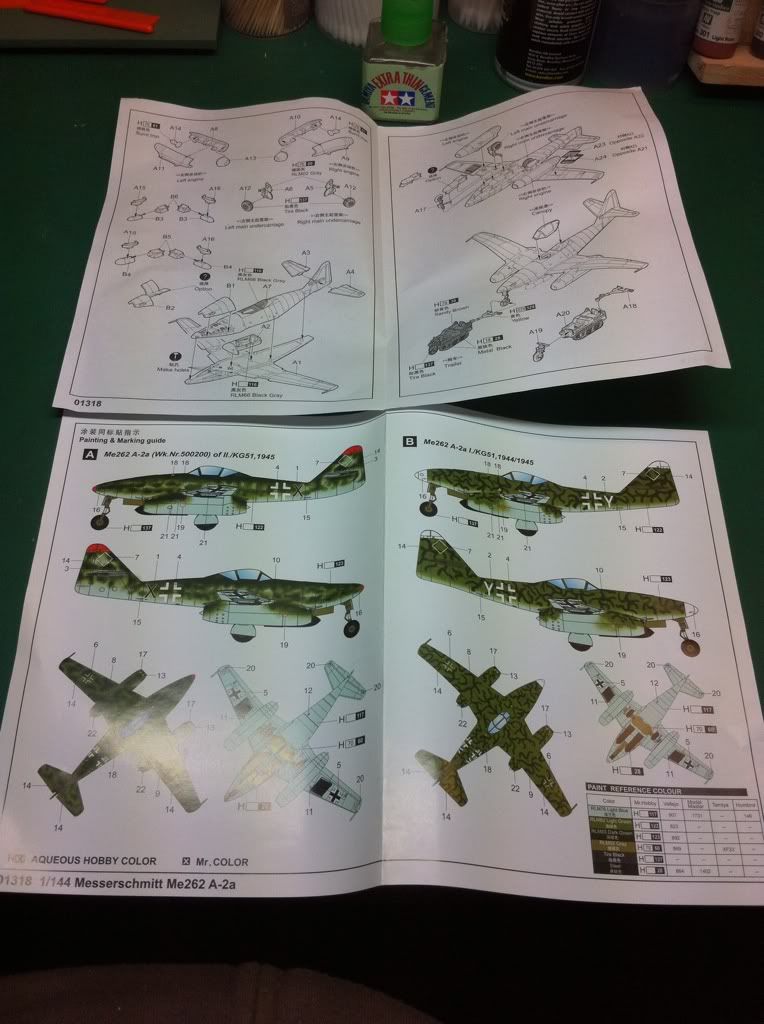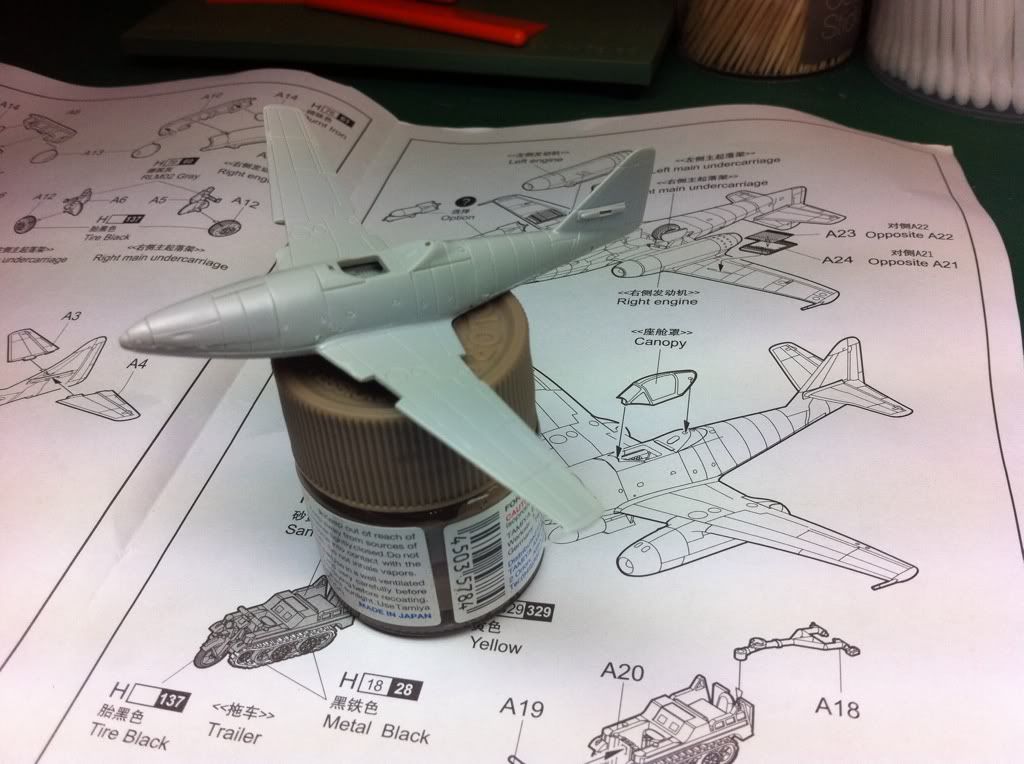 Right ok, after being primed in Vallejo grey primer, I gave the underneath and sides a coat of xtracylix rlm 76' I then started on the Camo pattern by freehand spaying the rlm 82 to the sides and wing tops leaving just a slight showing of the rlm 76 at the bottom of the fuselage.
Next the step I've not been looking forward too, the rlm 83 mottling, hard enough on a 1/48 for me never mind a 1/144. I thinned the xtracylix 83 more than normal a d lowered the compressor pressure to around 15 psi and set to work. I'm rather happy with the result and think it looks ok, as usual I open to any comments or suggestions.
Lastly today I spayed the tail top in tamiya flat red and dipped the nose cone with same paint, once allowed to dry for a while I gave both my 262's a coat of klear ready fror decalling.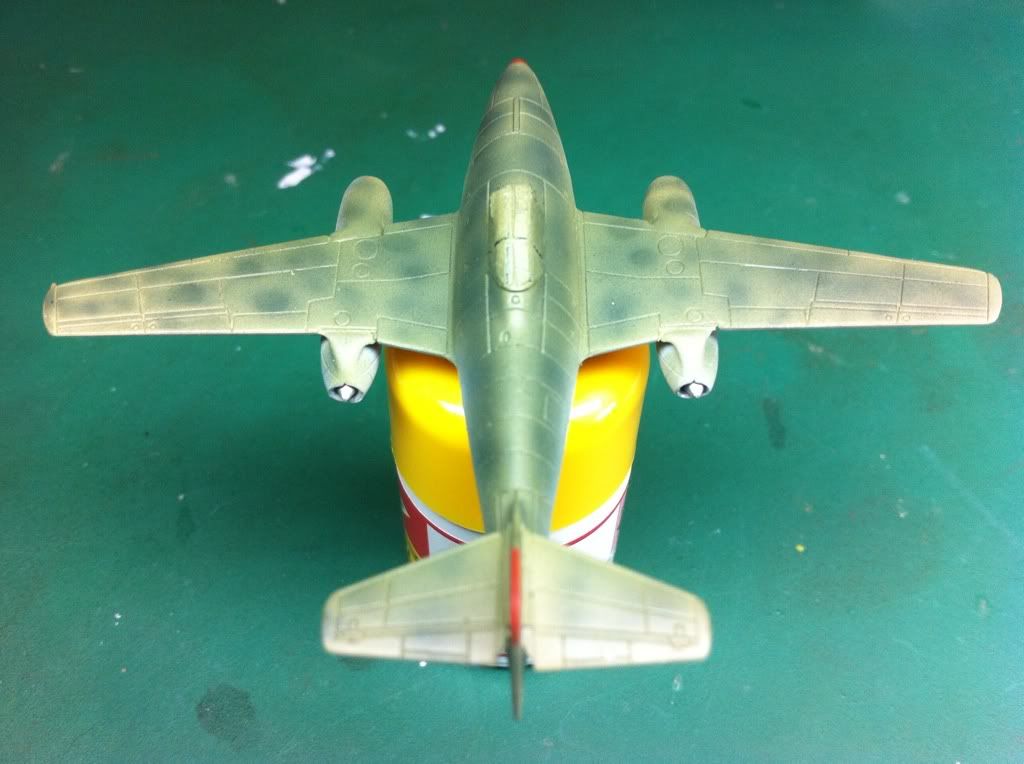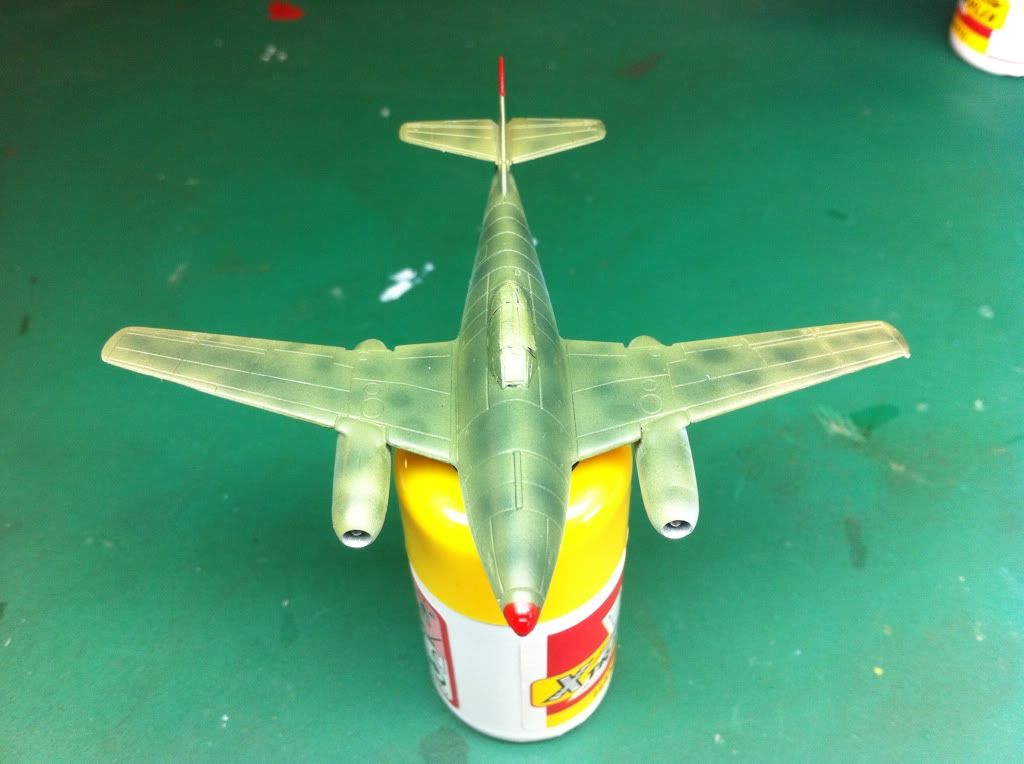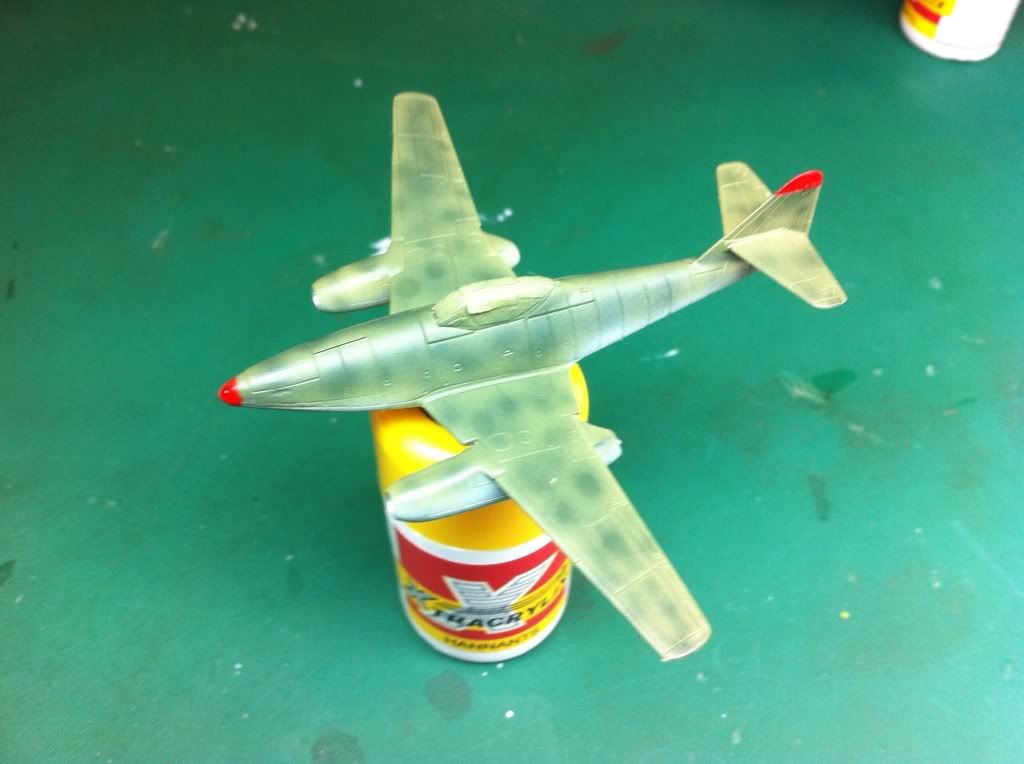 Ok a bit leap to the completed model, everything happens so quick with these little buggers.
I got the kettenkrad, spayed and weathered and used the base from my harrier to display it.