I've been wanting to build one of these for ages and I've now got a few in my stash, so thought I would start with this.
It's a double kit allowing two different aircrafts to be build.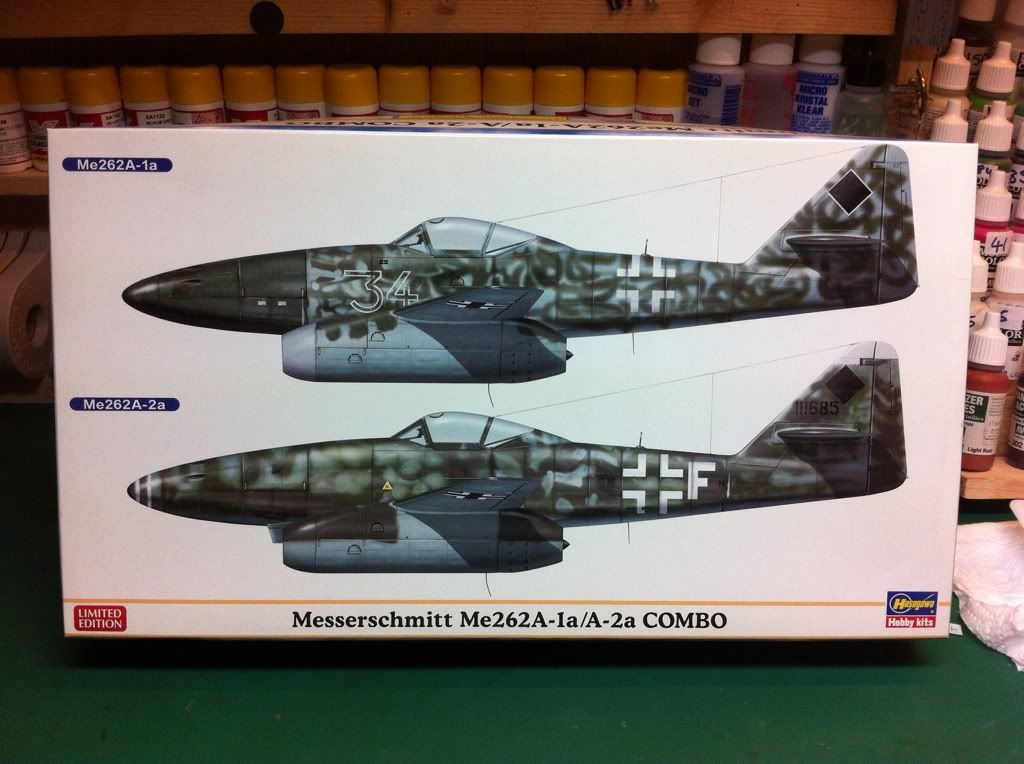 Only one kit shown here.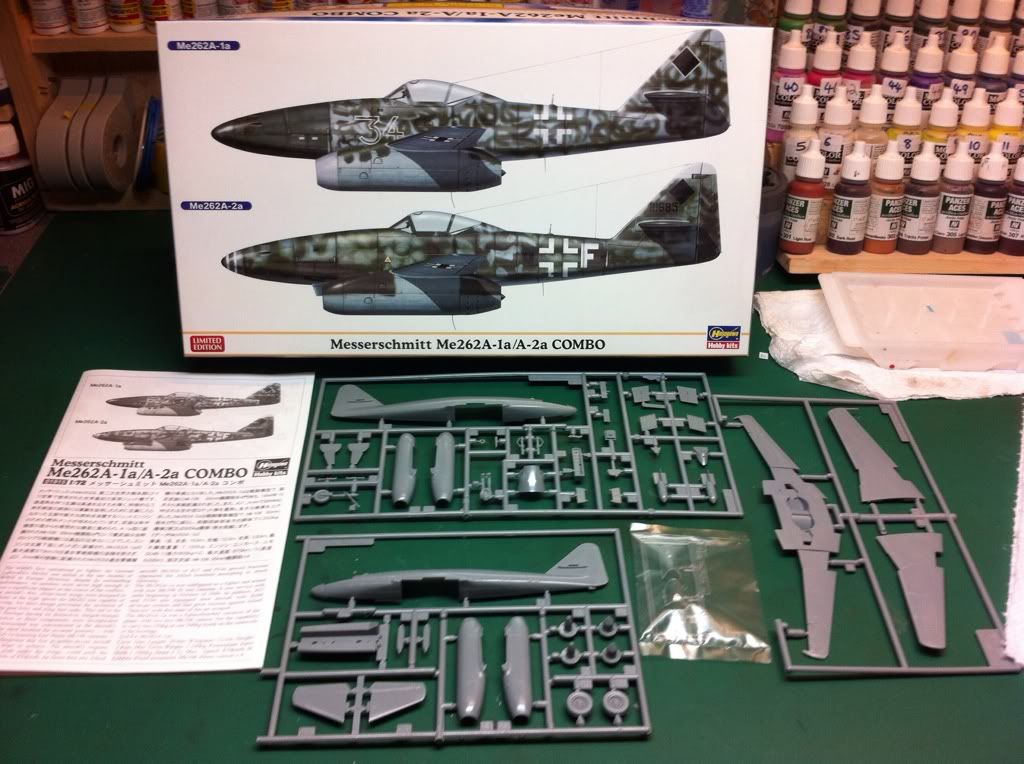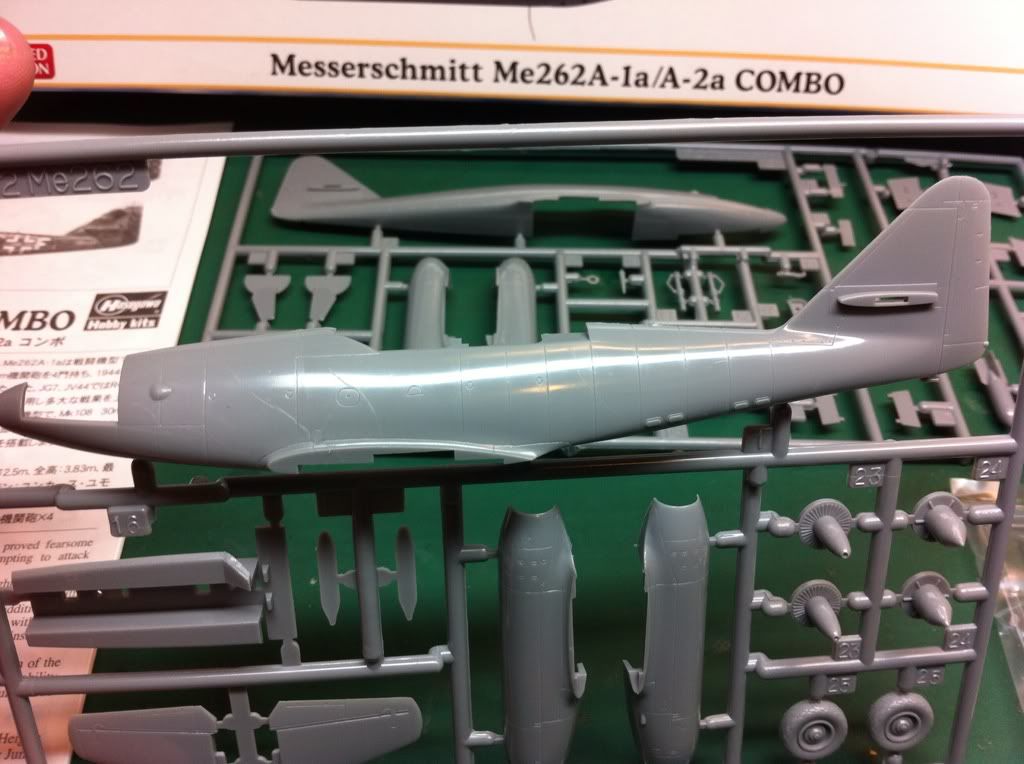 Quick progress this afternoon. The basic cockpit was installed after being sprayed rlm 66 as well as the side sidewalls of the fuselage. Wings together as well as the engines all glued together awaiting Some mr surfacer.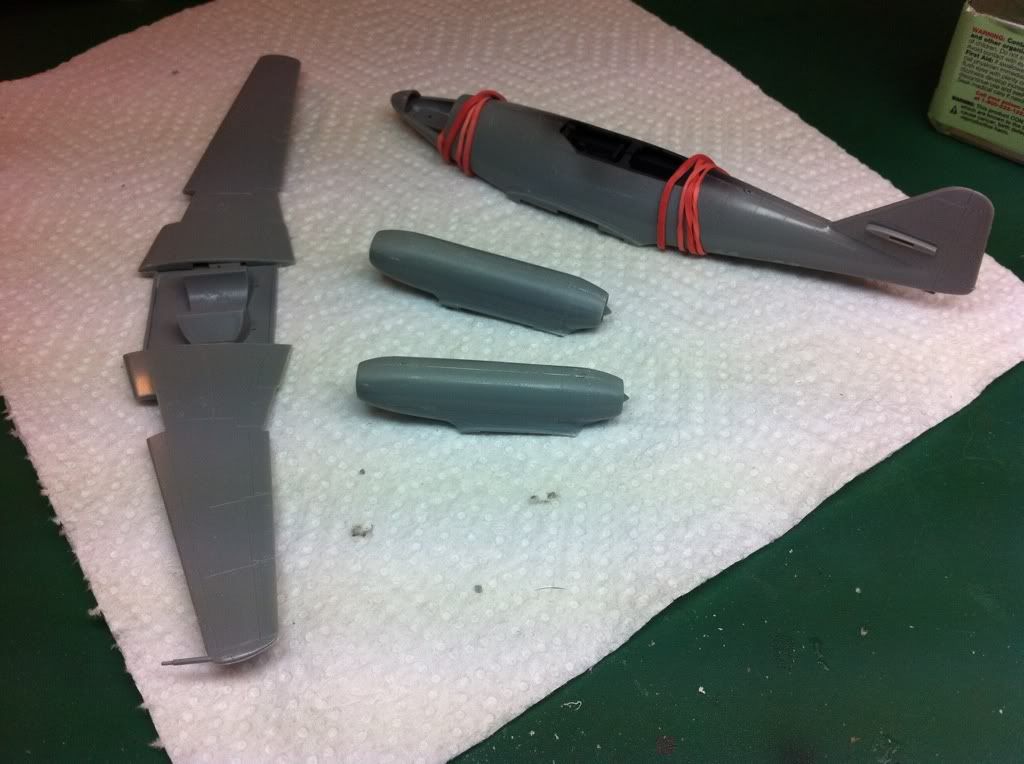 First progress update.
All together polished filled and masked
Primed with Vallejo grey primer and shown next to the 1/144.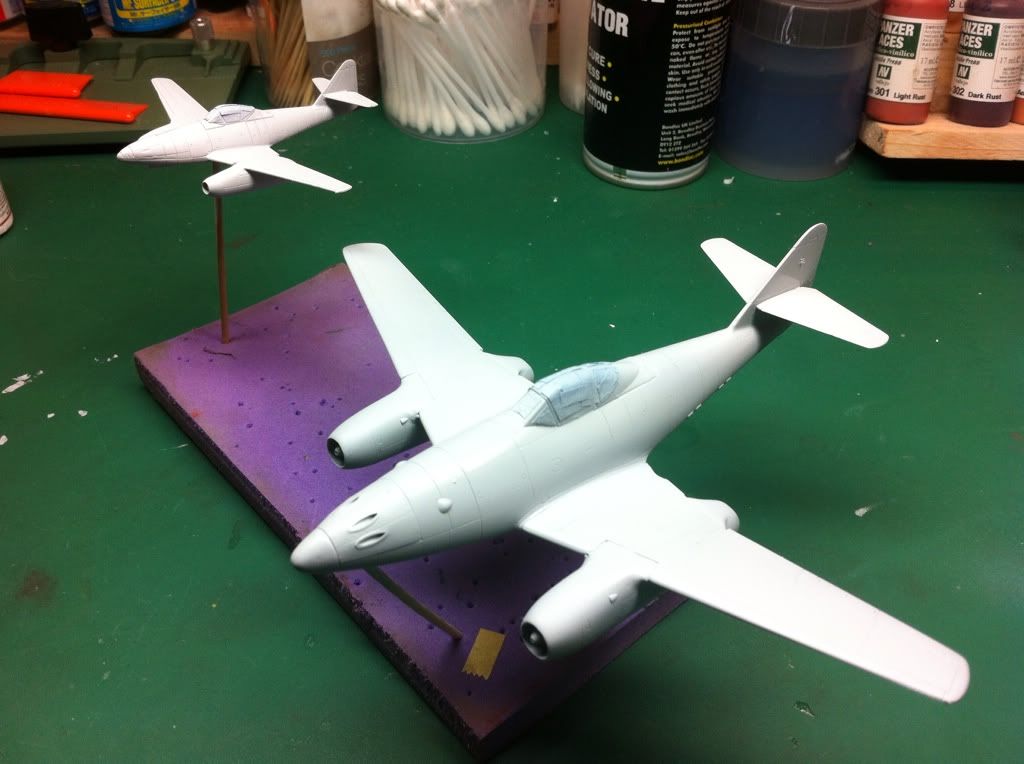 Rlm 76 was sprayed underneath and on the side of he fuselage.this was then masked up for the rlm 74. I also freehand sprayed the rlm 74 and 75 camo to the top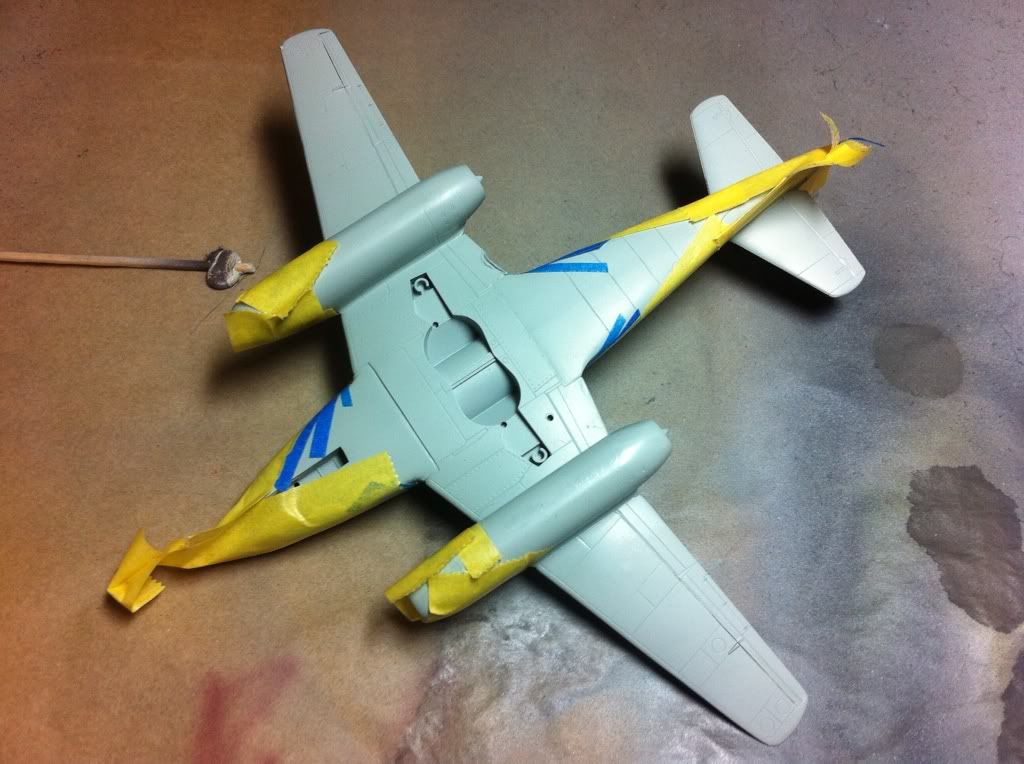 Somewhere along the way I must have had cellulose thinner on my finger as it ate into the plastic.
I then masked and sprayed the rlm 75 splinter Camo.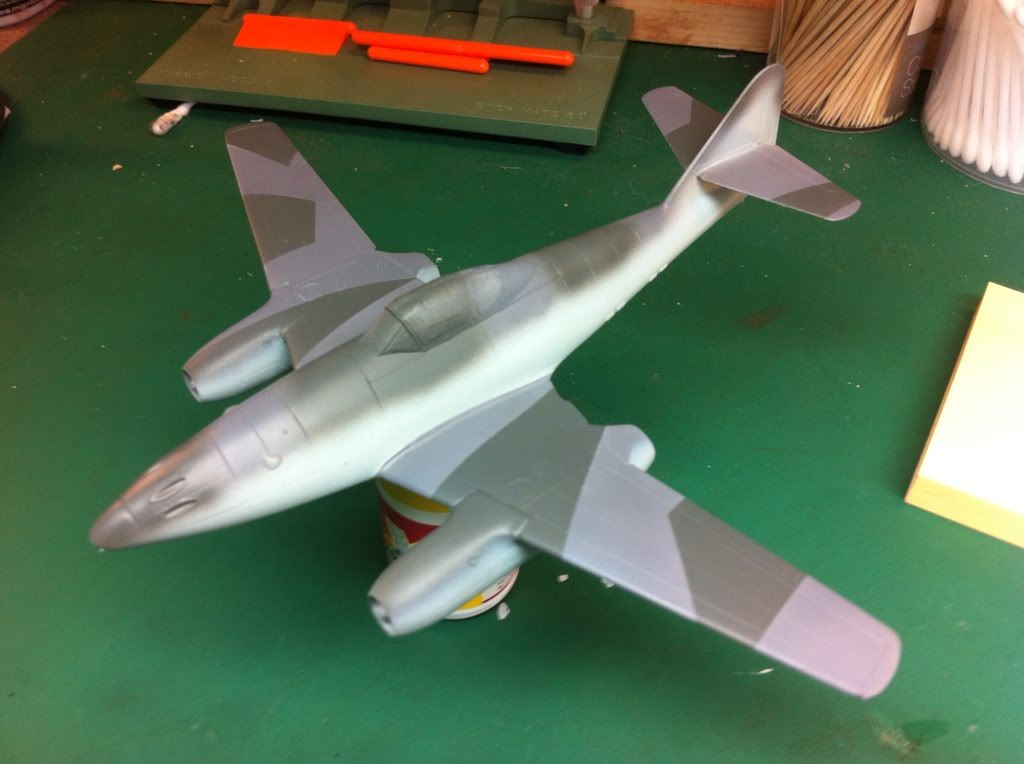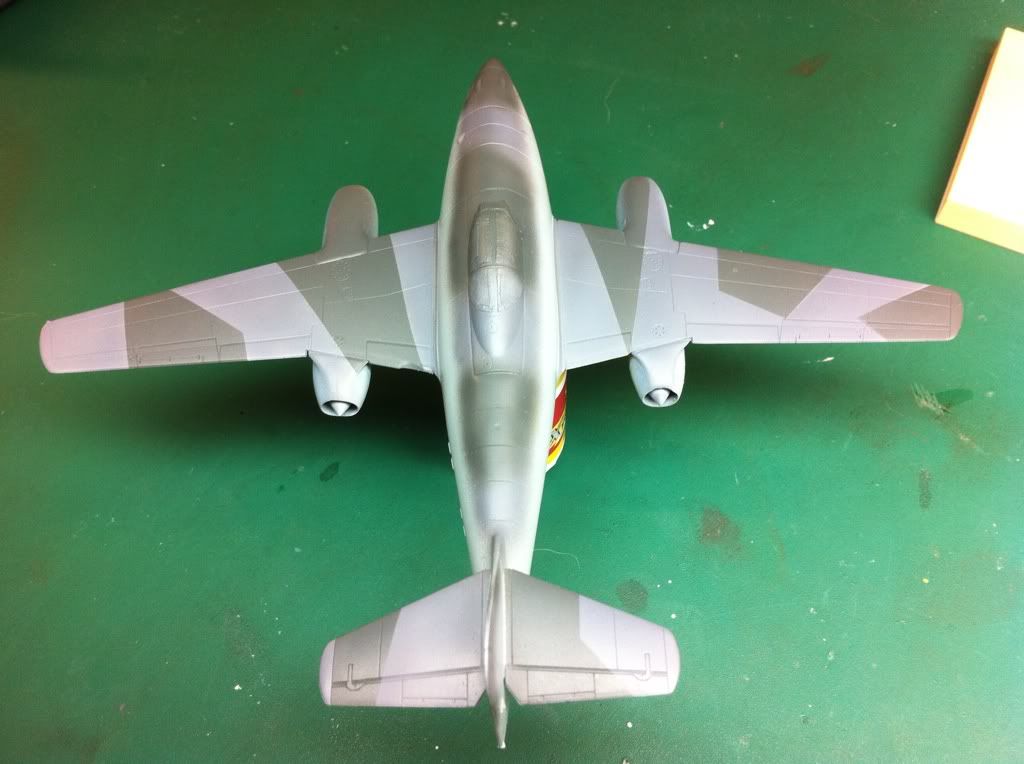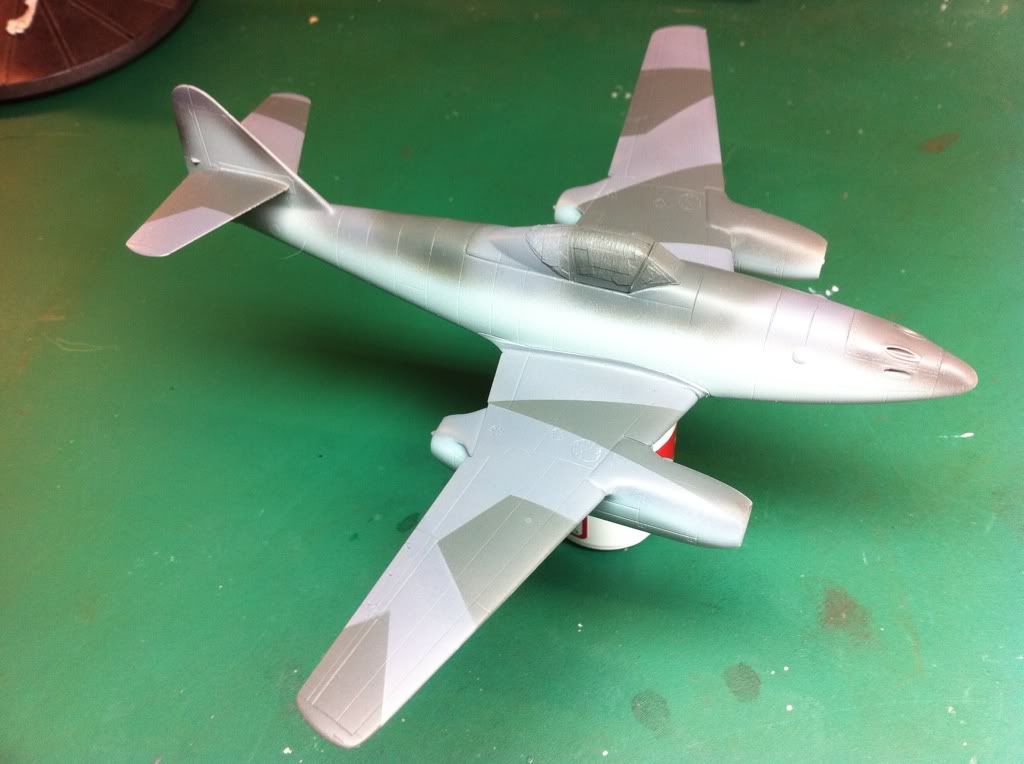 Ok got his bugger finished, it was an ok kit but did have some fit issues in places, it came out ok in the end though. Decals were awful and the onesi had spare silvered like hell.
First time using ez line too, much easier to use than thread.