Building this as part of a group build on a modelling forum
1/72

Airfix

Harrier GR9

ZG506 RAF Cottlesmore
Ill be building this "new tool" airfix kit straight out if the box, itllbe in the 3 tone camo marking shown in the plans below. Ill be using xtracrylics and vallejo model colour paints, Vallejo matt varnishes and Flory models washes.
For reference ill be using Osprey Modelling book "Modelling the harrier 1 and 2" and the internet.
I also hope to depict this aircraft on a diorama base, i have a few ideas in the pipeline and will post them as and when i decide what im doing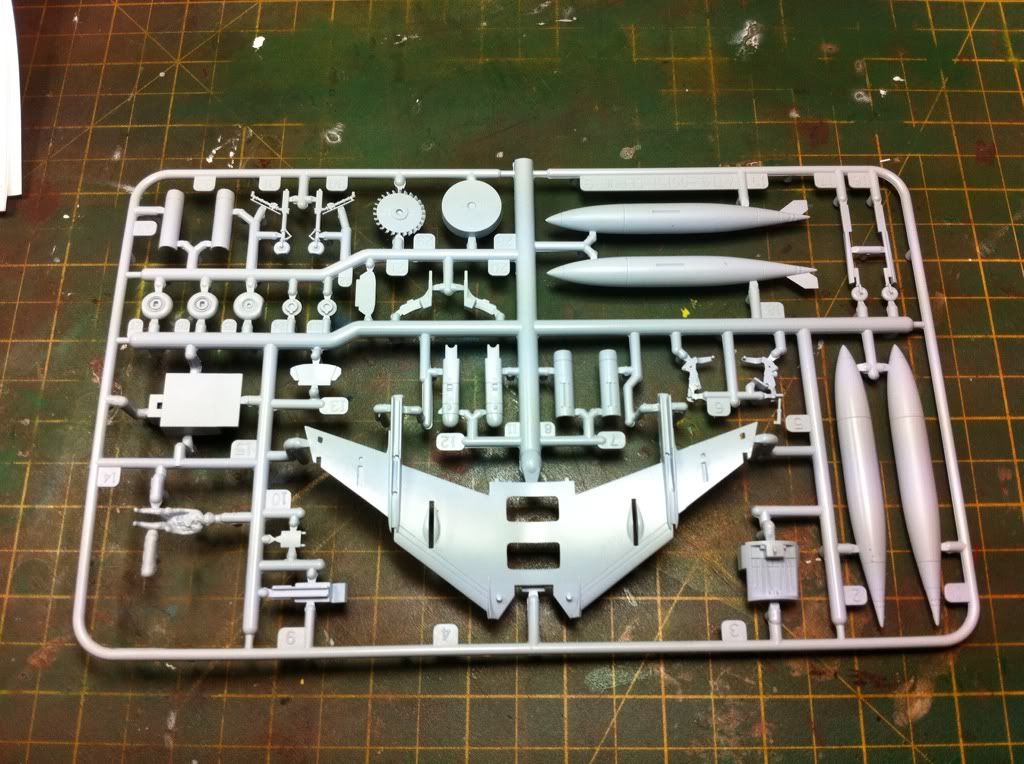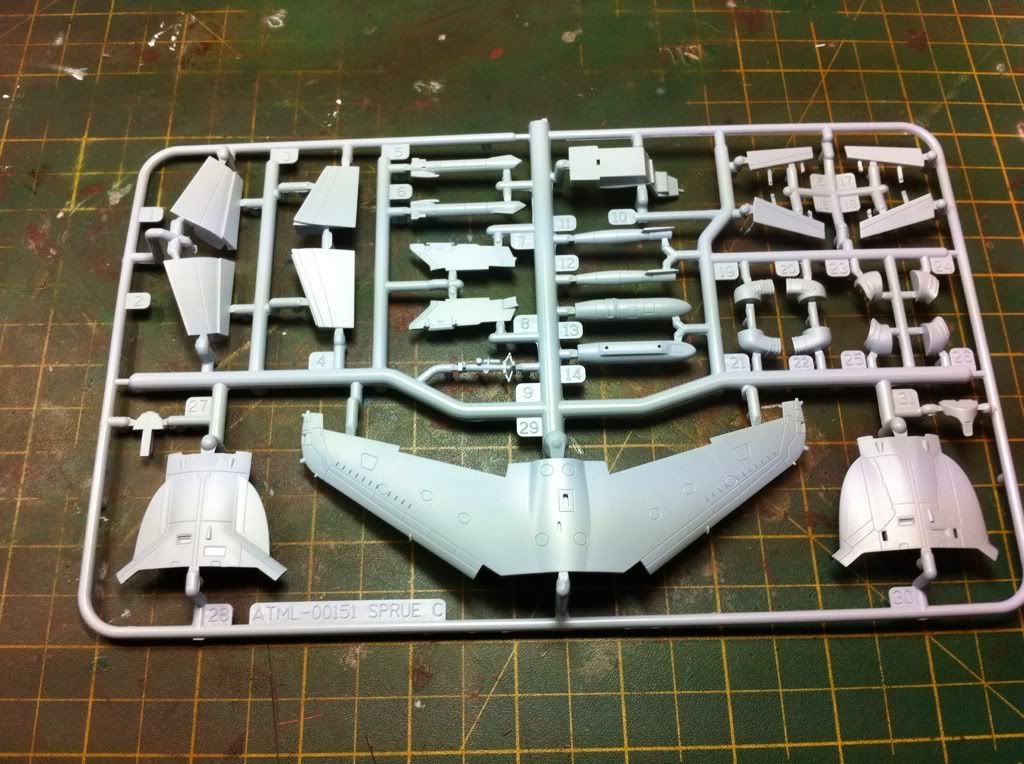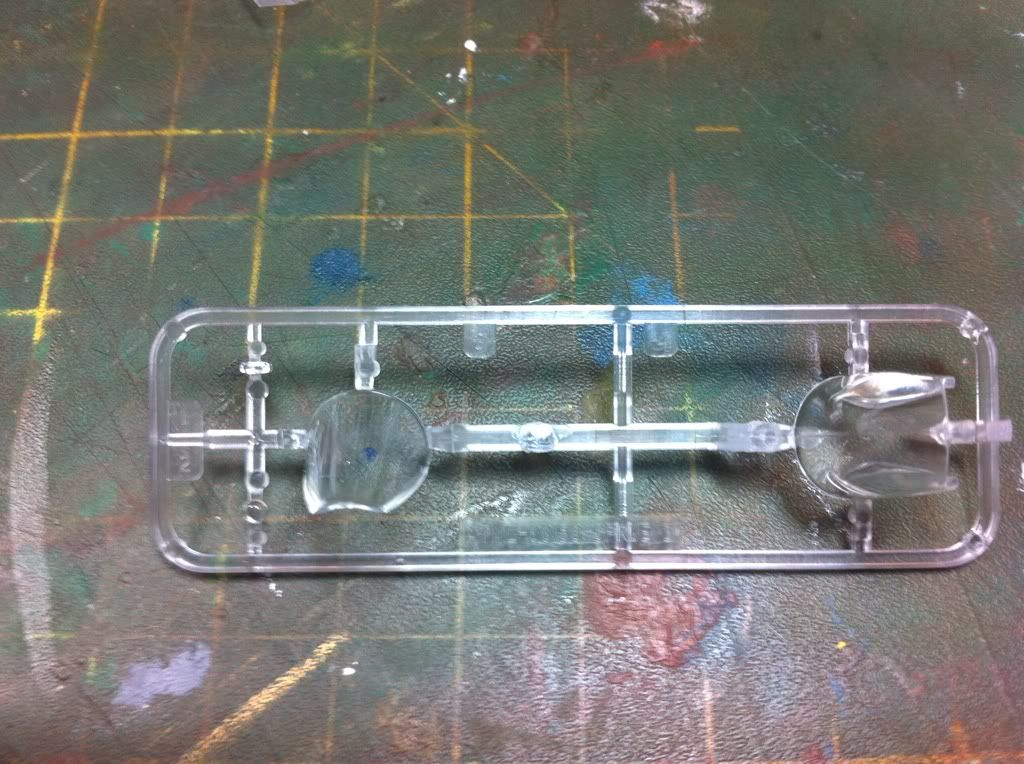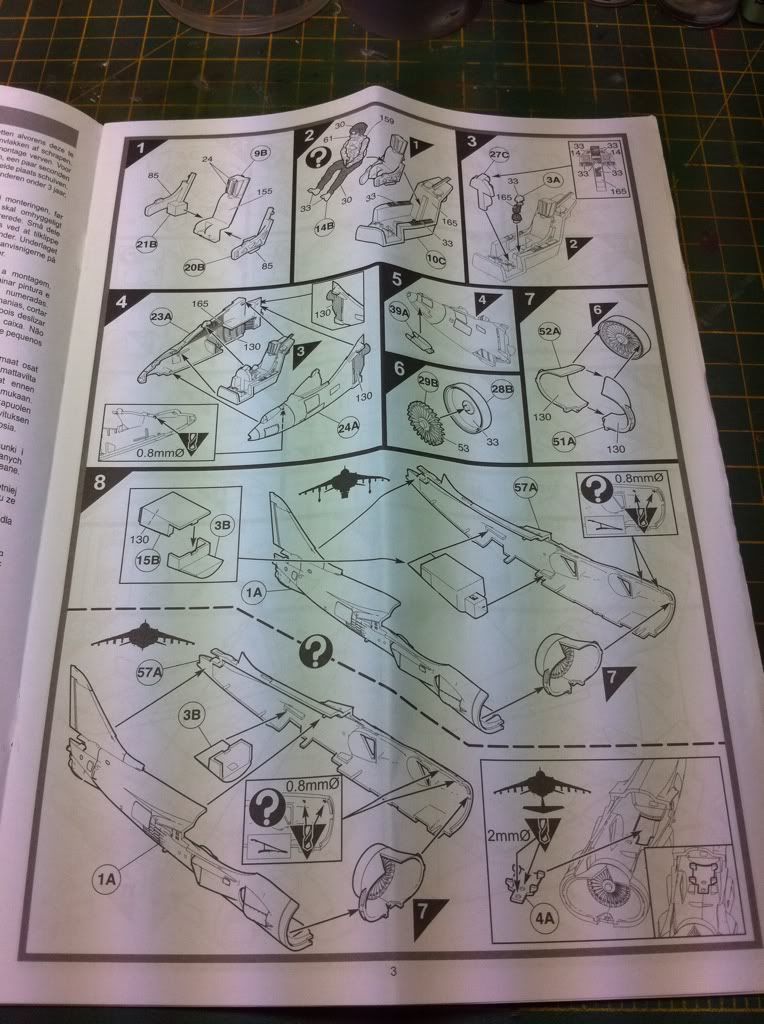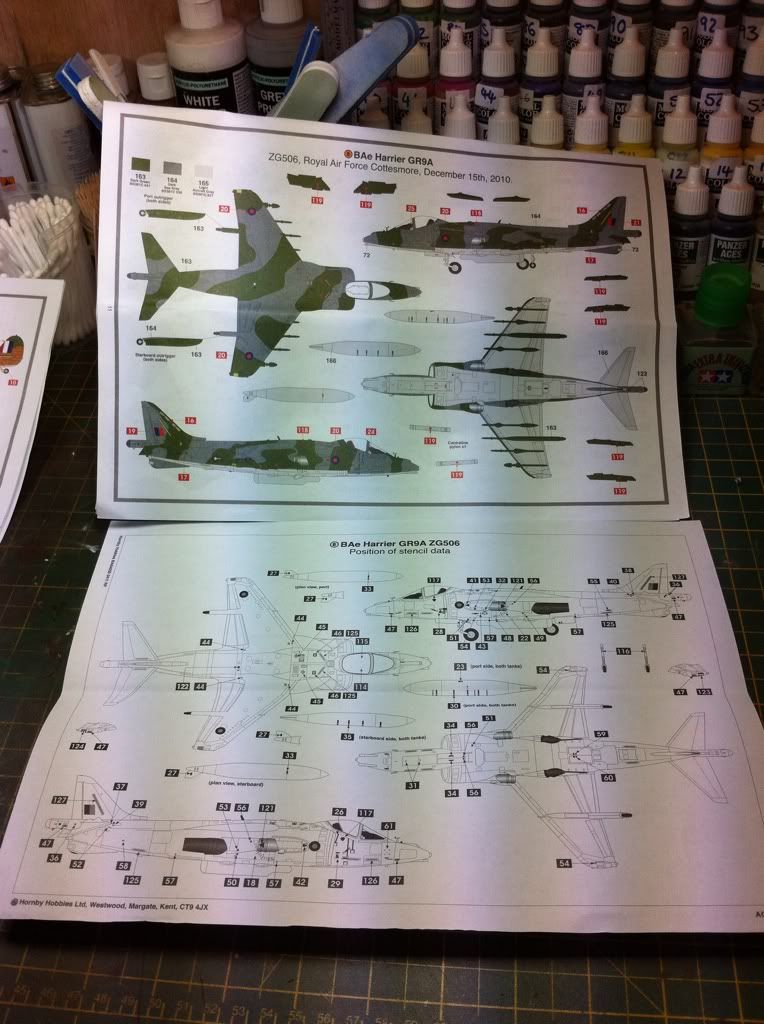 Got the cockpit together and sprayed, it still needs touching up to finish it off, but im allowing to properly dry
The pilot mounted ready for painting. I bet that cocktail stick made him wince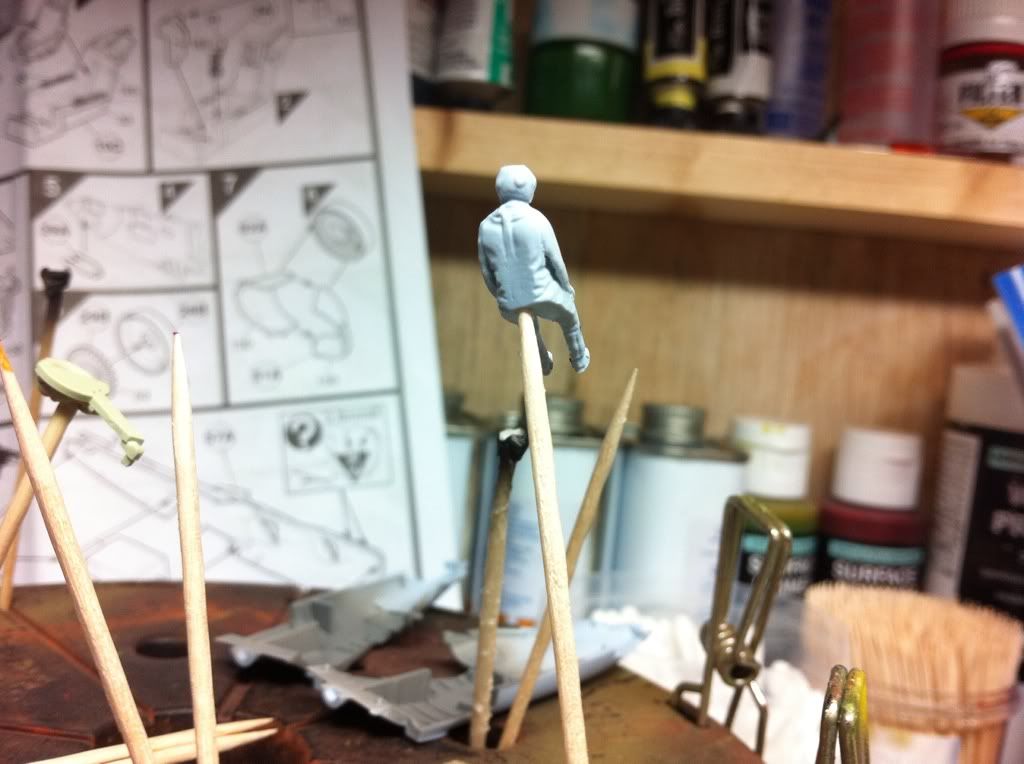 Alsso out of interest the diffence between 2 airfix 1/72 pilots. The one on the right was out of a 1/72 eurofighter, the left one the supplied harrier one.