Fancied doing one of these for a while so i picked one up the other day and made start today.
I started by spraying the main body shell after mixing my own version of Bayside Blue, i seem to have got a good match mixing a combination of tamiya X2-4-13 and 44.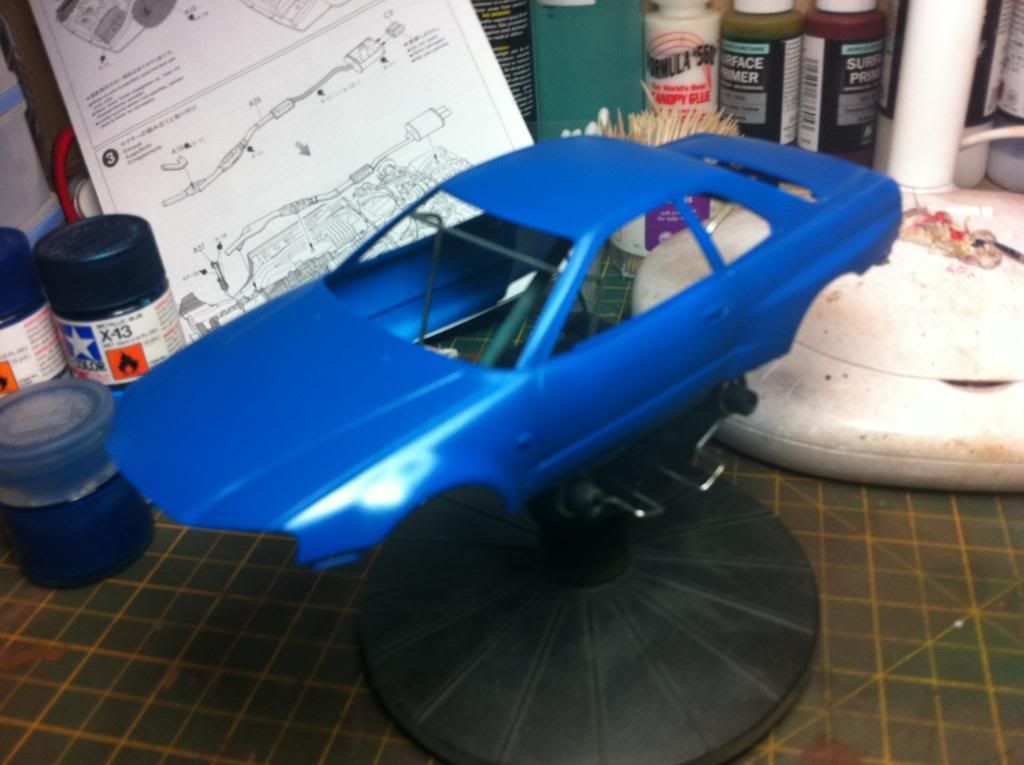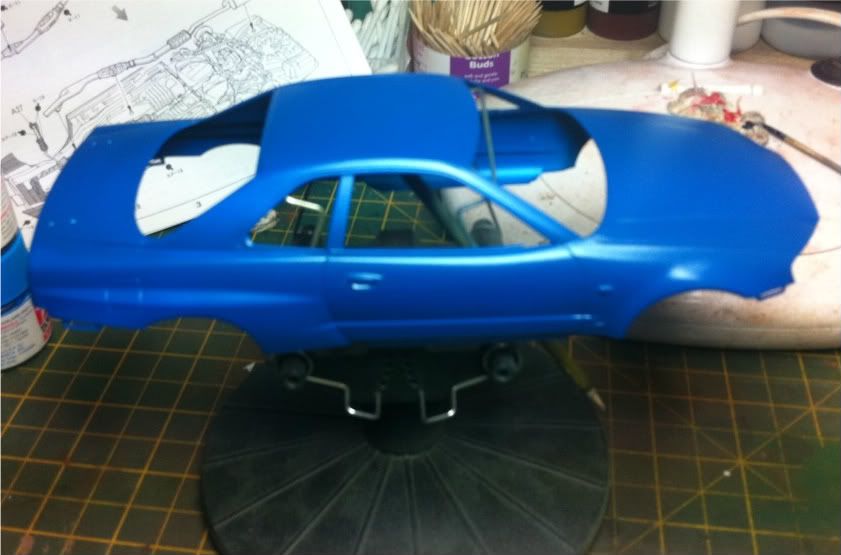 [
I just sprayed some Alclad Klear kote on it the other day after polishing it all with tamiya cutting compound and its given a nice shine to it.
Ill get some moore progress pics soon
11/11/11
Hi guys no real in proress shots but the skyline is finished. Its far from perfect but i ought this as a tester as im not used to trying to get perfect glossy paint finishes and i learnt alot of what to do and not to do.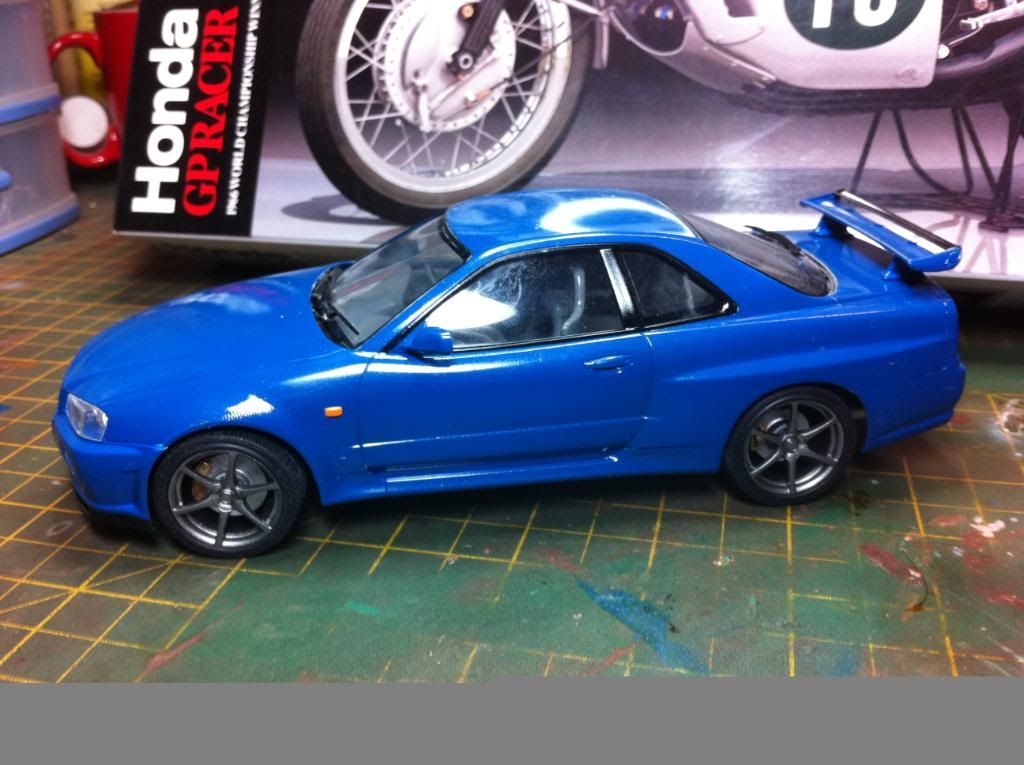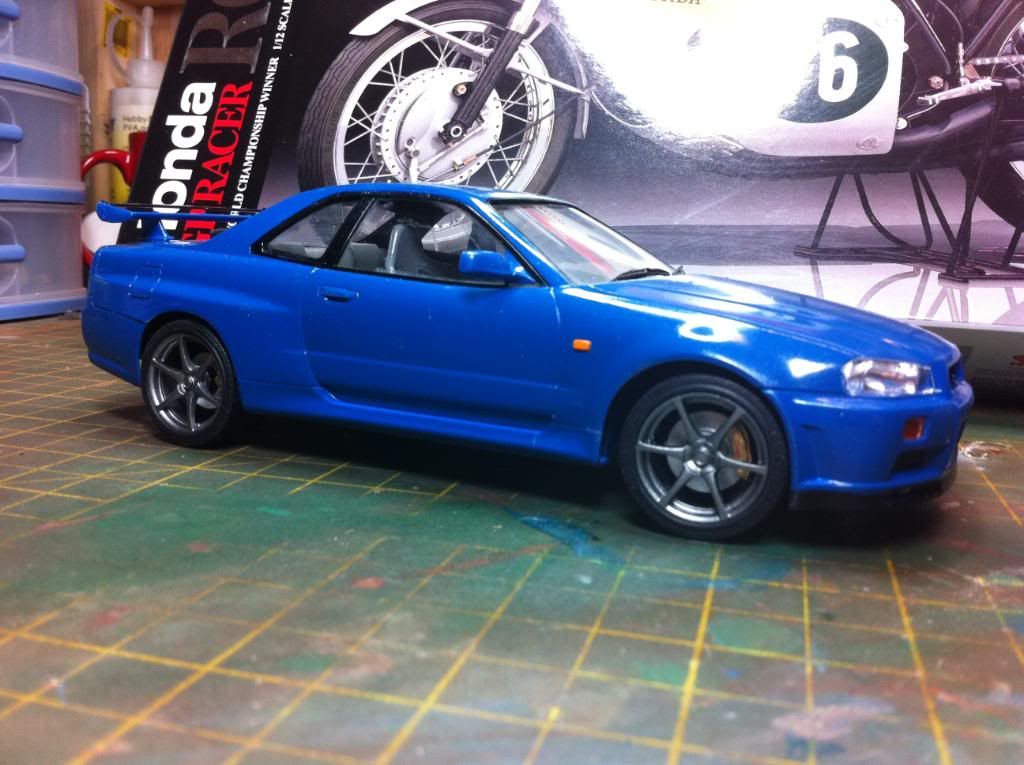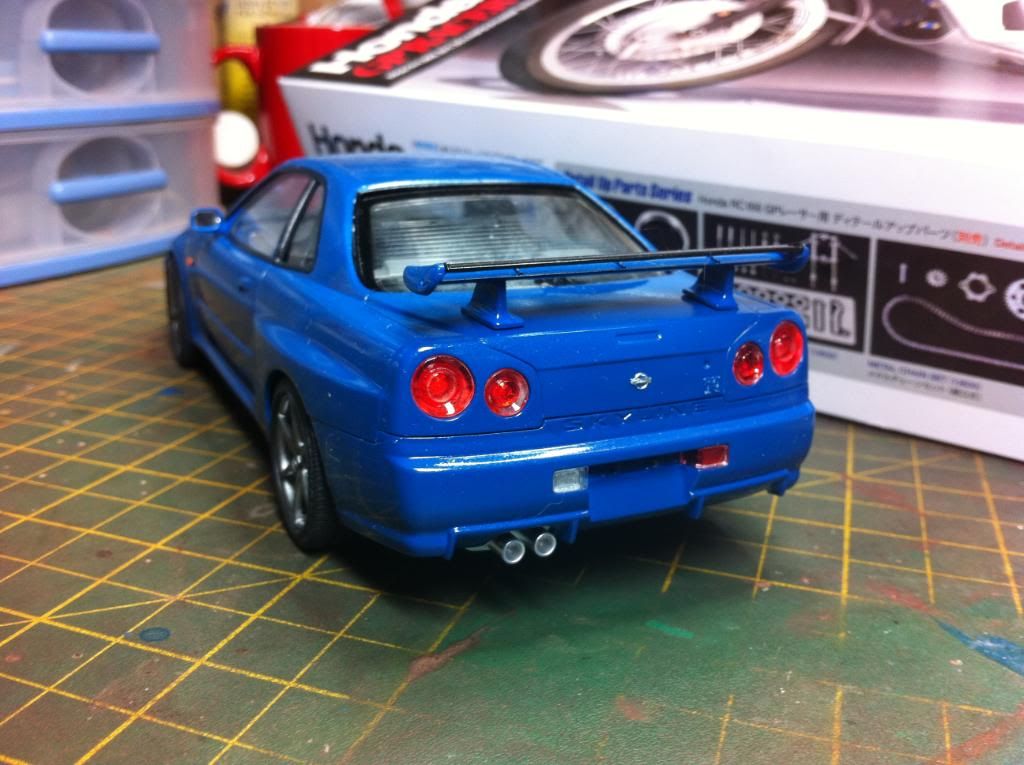 And the reason for building this car, the honda rc 166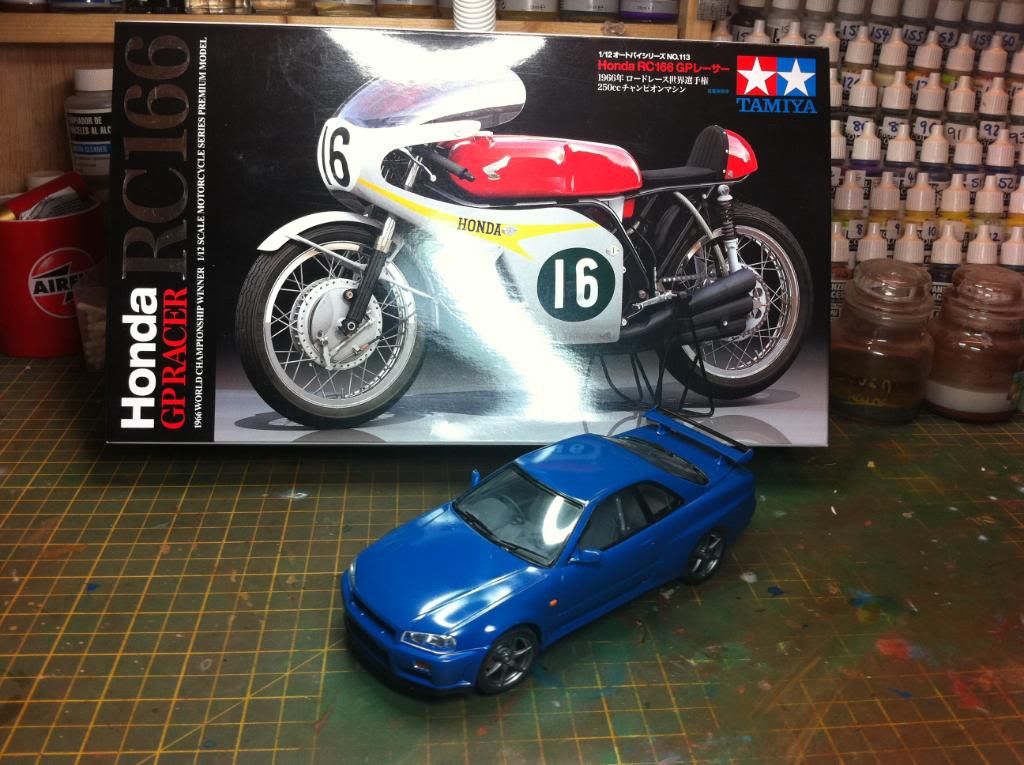 New thread will begin for the bike