I got this last november for my birthday of my mate Nige, it built up within a couple of hours, a loverly little kit, and i sprayed its camo and left it at that. I got a bit fed up of doing armor and started doing different things instead but feeling like a change today i thought i would weather it up and complete its build, im not sure if i have some photos from when i made if i have ill post them up.
As i left it in november.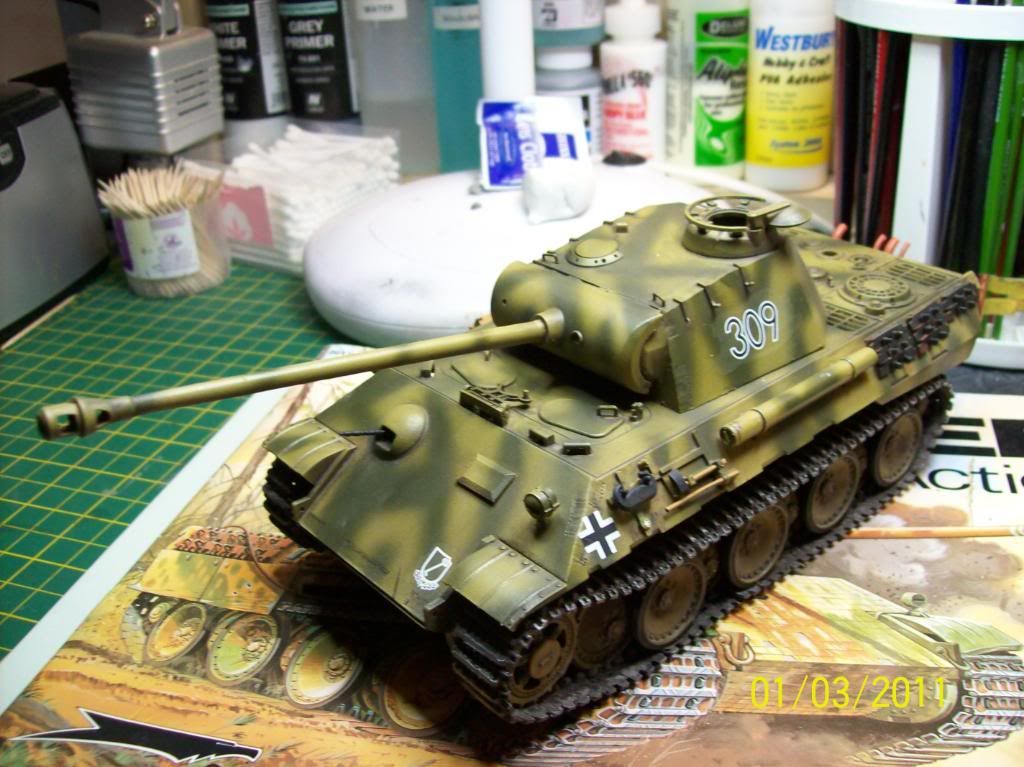 A white metal commander i won on ebay for £1.50 :thumb:
I drilled out the ends of the exhausts and added a little rust to the exhausts using mig pigments.
A bit of black promodeller black wash applied (ill take it off a little later).
Next installment later.
2/3/11
Ok got a little but more weathering done to this today, just a couple more jobs to do and paint the commmander and shes done


I added some mig "dark mud" pigments using their resin to the wheels and other areas where i reckon mud would collect, i also drybrushed areas they would show wear then i flicked some dirty thinner over the tank body finally finishing with a matt varnish.

Ill get some outdoor pics tomorrow