This is my entry to the annual Easter egg plane build on one of the modelling forums I'm on, I plan to use mr hobby buffable paints the first time on this, so wish me luck. There mental looking planes but good fun to build.
Got the fuselage halfs together, glued, and filled with mr hobby disolved putty, just a small section to sand and polish infront of the canopy, then ill get the wings on and spray the cockpit.
also got the engine sprayed in mr metal stainless, spray it on and buff it to a shine
Bit more done to this today

Wings attached, canopy masked and glued in place, all ready for priming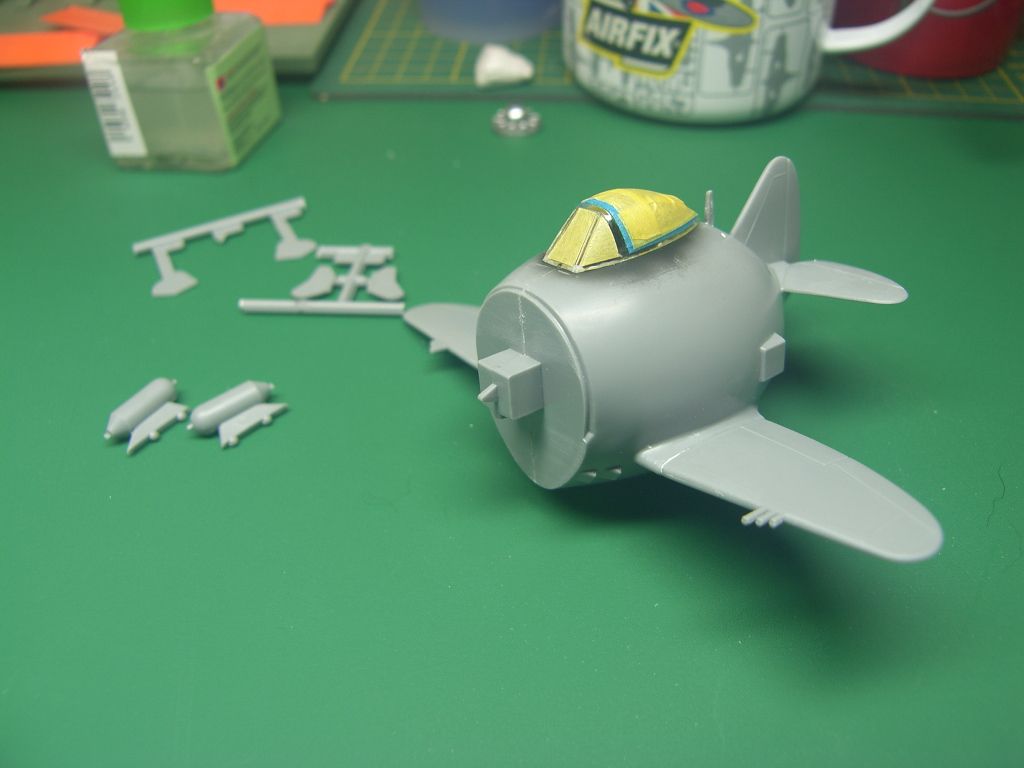 Primed in alclad gloss black base




Nose cone primed in Vallejo white primer and then sprayed in tamya x8 yellow.